Northwest Austin is where you'll find rolling hills and the more established neighborhoods of Austin. Most of the homes closer to Downtown Austin were built around the 1970s and 1980s. The further away from Downtown Austin you go, the more newer construction you'll find. As Austin continues to grow, we expect to see many more newer neighborhoods being built in this area of town. For the purposes of our Northwest Austin Neighborhood Guide, we've included Austin neighborhoods north of 2222 or Lake Austin and west of MoPac to the northern city limits of Austin. Looking for only the best neighborhoods? Check out our Best Northwest Austin Neighborhoods. Scroll Down to Read Our Northwest Austin Neighborhood Guide and Map.
Northwest Austin Homes for Sale
Northwest Austin Neighborhoods Map
In the map below, we've shaded the different neighborhoods to give you an idea where each is located. To find out which neighborhood is which, click on the shaded area and the name and description will appear. Scroll Down to Read our Northwest Austin Neighborhood Guide.
Northwest Austin Neighborhood Guide
Northwest Austin consists of several neighborhoods in all different price ranges. The guide below shows our detailed Northwest Austin neighborhood guide and price/size ranges as of August 2022.
Northwest Austin Neighborhood Not Listed?
Call us at (512) 827-8323 or email us at info@11OaksRealty.com with the neighborhood you're considering and we'll send you some info. Scroll down to continue reading our Northwest Austin neighborhood guide.
What Does Northwest Austin Look Like?
Spanning a large geographical area, Northwest Austin looks different depending on which area you're talking about. Generally, though, you can find rolling hills, established neighborhoods, nature preserves with open space for hiking and exploring nature and even some waterfront neighborhoods.
Austin grew north first, so you will find more established neighborhoods in Northwest Austin than Southwest Austin. Closer to MoPac, you'll find homes that are 40-50 years old. They sit on large lots with mature trees. As you travel further north and west, you'll find newer construction. Out 2222, you'll find master planned communities with amenities and long 183, you'll find neighborhoods with no HOAs or amenities, smaller lots, but still mature trees.
Bottom line is if you're looking for a suburban feel, with a more unique appearance and want to stay away from your typical cookie cutter suburban community, Northwest Austin is a place to explore.
What are Some Popular Northwest Austin Neighborhoods?
Northwest Austin is home to some of Austin's most well known neighborhoods. Steiner Ranch, arguably the most well known neighborhood both within and outside of Austin, is a master planned community along Lake Austin off 620 just south of 2222. They have world class amenities, an activities director, three community pools, planned activities and on-site schools. The topography is also hilly, so you will get more of a Texas Hill Country feel there. And, housing ranges from an affordable starter home to a multi-million dollar waterfront estate.
Avery Ranch is another popular master planned community in Northwest Austin. Avery Ranch is a bit more affordable than Steiner Ranch and doesn't have as high an upper end as Steiner Ranch. It does have a few community pools, world class amenities and an active HOA. And, conveniently located off Parmer Lane, Avery Ranch is a much easier commute to the Northwest Austin tech employers.
If you're looking for something a little closer to town, Great Hills is an excellent choice. It's convenient to 183, 360 and MoPac and has large homes with character on tree lined streets. The neighborhood is fairly hilly, so you even have some homes with views. And, it is served by highly rated sections of the Austin ISD and Round Rock ISD, so parents are able to take advantage of the public school education.
Things to Do in Northwest Austin
There are plenty of activities to keep adults and kids busy in Northwest Austin. For shopping, The Domain and The Arboretum give you virtually every department store and big box retailer shopping you can think of. Plus, you also have your Costco and Sam's as well as Sprouts and Trader Joe's. If those aren't what you're looking for, head north a few miles to Lakeline Mall.
Want to know what it feels like to skydive without jumping out of a plane? Check out iFly off 183. They have a vertical wind tunnel powered skydiving simulator where you can have all of the same feeling with none of the danger of jumping out of an airplane.
Have kids? Check out the Austin Aquarium. There are thousands of species of aquatic life and interactive exhibits where kids can have some hands on experiences. Kids can hand feed sharks, rays, birds and fish and even participate in the "Sleep with the Sharks" program with their friends. There are even kangaroos and Lemurs that you can pet. The Aquarium opened its doors in 2014 and has several standing exhibits and some special events and exhibits. If your kids like animals, an annual pass might be the most cost effective way to keep them involved in the activities.
Into video games? Check out Pinballz for some of your favorite classic video games and modern gaming. There is also a bar and food options, so you can make a date of it or a night out with the family. It's also a great place for a kid's (or adult) party and was voted Best Party Place in Austin.
Parks and Greenbelts in Northwest Austin
With the rolling hills and meandering creeks and streams, there are several places to explore nature in Northwest Austin. You don't hear too much about them, which means they aren't as packed as, say Barton Creek Greenbelt. Here are a few of our favorite places to get out and experience nature in Northwest Austin.
Bull Creek Greenbelt is a great place to hike, experience wildlife and even cool off in the water. Located off 360, there are miles of trails, horse trails and two spots where you can get in the water. It's also a dog friendly park, so bring your pup. There are a few sections you can enter, so you won't get bored seeing the same sights.
Emma Long Metropolitan Park, located off City Park Rd and Pearce Rd on the banks of Lake Austin has 12 miles of forested trails, boat dock, BBQ pits and several swimming areas. There is even a section of it with a shaded, 2.5 mile, off leash dog trail where dogs can get in the water at a few spots along the trail to cool off. Trails vary in terms of difficulty level, so there is something for every member of the family.
If you live in River Place or are looking for a different spot to explore, River Place Nature Trail is a popular spot. Located on Big View Drive, there are different paths you can take for a varying level of difficulty. If you want an intense workout, start at the top end and you'll have 3 miles (one way) of hills and challenging terrain. The trail is free during the week and $10/hiker (including dogs) on weekends.
If you live more towards the central section of Northwest Austin, Walnut Creek Metropolitan Park is great for hiking and biking and does also have a playground and pool. The water is not too far of a hike, so if your dog likes to get in the water, this is a great trail to go in the evenings when you have limited time before dark. Plus, there is an off leash section of the park, so dogs can have their freedom.
If you're looking for a waterfront park, try Tom Hughes Park right off 620 just south of Bullick Hollow Road. There are swimming spots, sunbathing and hiking on primitive trails. The terrain is fairly steep, so this hike is for advanced level hikers. Another option for waterfront is Mansfield Dam Park where you'll find swimming, boating, scuba diving and picnic spots. Windy Point Park is another lakeside park where you can camp, scuba dive and get in the lake. And, Cypress Creek Park is where you can put your boat in the water. Thank you for reading our Northwest Austin neighborhood guide.
Realtors Specializing in Northwest Austin Homes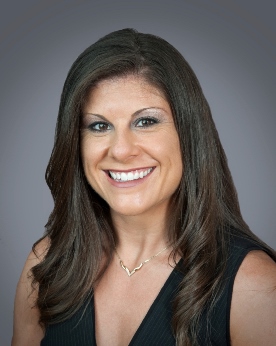 Rebecca Jacks and Raymond Stoklosa are Austin Realtors specializing in Northwest Austin homes. Whether you're looking to buy or sell a home in Northwest Austin, Rebecca and Raymond know the area well and have the experience and tools necessary to make your next real estate transaction stress free. For more info about who we are and how we work, check out Buying a Home in Northwest Austin and Selling a Home in Northwest Austin.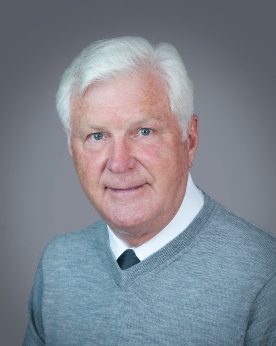 Contact a Realtor Specializing in Northwest Austin