As the city of Austin grows, the area defined as Central Austin has also grown. Neighborhoods that were once considered to be the outskirts of town where the rich's "country homes" were built, have now become considered part of the "downtown" area. You'll find the most established neighborhoods in Central Austin with many of the homes built in the 1940s and 1950s. You'll also find some historic homes, built closer to the turn of the century, near the area that's now considered Downtown Austin. Central Austin is perfect for someone who wants to be close to downtown amenities and who would prefer to live in a unique neighborhood setting than a cookie cutter neighborhood in the suburbs. Scroll Down for Our Central Austin Neighborhood Guide and Map.
Central Austin Homes for Sale
Central Austin Neighborhood Map
Today, Central Austin is generally defined as the area bounded by Lake Austin and MoPac, IH-35 and Highway 183. The map below has been shaded to define Central Austin neighborhoods. Click the shaded area to find out neighborhood names, get a description and get a link to the neighborhood guide. Scroll Down to Get our Central Austin Neighborhood Guide.
Central Austin Neighborhood Guide
Central Austin consists of several distinct neighborhoods in all price ranges. Use the guide below to explore the city. The profile listed next to the picture is the average home in each neighborhood as of February 2022.

What Does Central Austin Look Like?
Central Austin ranges from an urban setting with high-rises downtown to an upscale neighborhood with large homes on estate sized lots in the neighborhoods between Lamar and MoPac to an established, suburban neighborhood with 1950s bungalows on manageable size lots in the neighborhoods north of UT.
Each Central Austin neighborhood has its own personality with options for age, size and price of house. We're seeing some neighborhoods where residents have completely updated the inside of homes and kept the exteriors with the feel of the neighborhood and other neighborhoods that lean more towards tear down, rebuilds, so you'll find some new construction in Central Austin.
Topographically, the land is fairly flat, so you won't see more than a small incline. But, you will see mature tree lined streets and homes with character. So, when we say some of the neighborhoods feel suburban, we mean more established suburban, not cookie cutter, every house looks the same suburbia.
Why Choose Central Austin?
Buyers choose to buy a home in Central Austin because of its proximity to downtown and all of the activities and festivals that take place there. They also like the fact that the majority of restaurants and shopping are local businesses than major chains. Central Austin feels unique, like no other city in Texas or the country for that matter. Some neighborhoods are walkable and others require a car.
You'll Have a Reverse Commute
Central Austin is also convenient for commuters as it is a reverse commute. Most come in to Central Austin from the surrounding areas and leave at night. So, typically, you won't face as much traffic barring any accidents.
UT is Only Minutes Away
If you're attending or working at the University of Texas, Central Austin is an ideal choice for you as well. Located in the heart of Central Austin, UT is an easy commute from virtually all Central Austin neighborhoods.
Downtown is Accessible Via Public Transportation
If you work downtown and live in many of the Central Austin neighborhoods, you might be able to take public transportation downtown depending on where you live and work. If you want to simulate a more urban lifestyle and public transportation appeals to you, Central Austin is your best bet. But, keep in mind, you'll likely need a car to get around Austin as our public transportation system has limited access to the city.
Things to Do in Central Austin
Central Austin is the heart of the city so you'll always find something to do. If downtown is your scene, you're minutes away. Otherwise, there are several other little neighborhoods that have their own go to spots. Here are a few of our favorite things to do in Central Austin.
Tour the Capitol
Placed on the National Register of Historic Places in 1970 and designated a National Historic Landmark in 1986, the Texas Capitol is one of the country's most distinguished state capitals. Built in 1888 with the iconic rotunda and dome, it is one of the most recognizable capitols as well. Tours of the inside of the building are given daily, except for a few holidays. The guided tours are free and there are also self-guided versions. If you get a tour guide who is knowledgeable about the history, it is a very interesting tour. We've also been on some tours that have been just ok. It's a great place to bring visitors, or to learn about your new city. If you have foreign language speakers, you can call in advance and request a foreign language tour. They also have themed, specialty tours throughout the year, making it a different experience for locals.
Celebrate Eeyore's Birthday at Pease Park
This is only a once a year activity, but is a not to be missed activity. The last Saturday of April since 1963, residents have gathered at Pease Park to celebrate Eeyore's birthday. The event is so widely known, it has it's own Wikipedia page. There is live music, food and drinks from local businesses that all benefit local non-profit organizations. Attendees wear colorful costumes and form large drum circles. It is open to both adults and children and is definitely one of the more uniquely Austin things you can do in Central Austin.
The other 364 days of the year, Pease Park is an urban park with trails, picnic spaces, playgrounds and sports courts. It's big enough to go on a short run away from the traffic or take the dog for a walk. And located off Lamar between 15th and 24th Street, it is easily accessible from all over Central Austin.
Graffiti Park at Castle Hill
Graffiti Park at Castle Hill, located on Baylor Street between 10th and 11th, is another popular "keep Austin weird" tourist spot. Recently, the area was fenced and you now have to view the graffiti art through the fence. But you can still go and check it out.
Check Out Local Books at BookPeople
One of the last locally owned bookstores, BookPeople on Lamar just north of 6th Street is a great spot for someone looking to learn more about Austin. They have local books that you can't usually find elsewhere, as well as the regular readings you'd find at Barnes and Noble. They also have quirky gift items that have a local flare.
Visit the Austin Central Library
Recently completed, the new Austin Central Library is architecturally stunning and was designed for today's library visitor. There are plenty of meeting spaces, art, laptops to check out, a 3D printer in the technology zoo and a rooftop garden. Definitely not what you'd expect for your boring library. You could spend the entire afternoon there. And, it might be a place you'd frequent, especially if you have kids.
Rent a Kayak, Canoe or SUP at Texas Rowing Center
Looking to get out of the Texas heat? Texas Rowing Center off West Cesar Chavez behind Austin High School has kayaks, canoes and stand up paddle boards for rent. On weekends in the summer, Lady Bird Lake is usually covered up with kayakers and SUP's. The lake is fairly big, though, so you can usually find some spots to get away. Plus, there are coves where you can hang out and get some separation. Keep in mind, the coves and inlets are usually where you'll find colder water. Which is great on hot days, but not so much on moderate days. Rental costs are pretty affordable, making it easier to just rent the equipment than haul your own down.
Check Out a Concert at the Moody Theater or Paramount Theater
Austin City Limits at the Moody Theater is a show on TV. You can register to get free tickets to show tapings by watching their Facebook page. If you miss the online tickets, you can get in line on the day of and see if there are no shows. Other days they have paid concerts where they bring in big acts in all genres. If you live in Central Austin, the Moody Theater it is an extremely convenient place to watch a concert. And there are plenty of dining options for before the show and bars after the show.
The Paramount Theater is another iconic performing arts venue in downtown Austin. You'll see movie premiers, film festivals, comedy shows, dance, concerts and parties hosted at this iconic, landmark building.
Attend a UT Football Game
UT football is definitely an experience for both fans and for new arrivals to Austin. Darrell K Royal Texas Memorial Stadium is one of the largest stadiums in the country and fans get excited for game day. The tailgates are also pretty unique as many of them have to happen in a downtown parking garage. Some fans are lucky enough to get on campus tailgating, but it is much different than your typical college town school.
Learn About Texas History at the Bob Bullock Museum – Then Check Out the Imax
The Bob Bullock Museum is a great place to learn about Texas History. The exhibits change every couple of months, so you can go back multiple times a year. They also have an IMAX theater, which usually has popular movies as well as documentaries. They also sell memberships, which gives you free admission for a year with a free parking pass and discounted IMAX tickets.
Check out the Neill-Cochran House Museum
With two of Austin's ten oldest surviving buildings in Austin located on the property, the Neill-Cochran House Museum is an interesting afternoon activity. You'll find the only slave quarters still standing in the city. The interior and exterior has been carefully restored to the time period, so you really get a sense for what life would have been like when the house was in use. They have two rotating exhibit galleries that illustrate art history, material culture and Texas and US history. They also have events with art exhibitions, speakers, theatrical performances and happy hours.
Cool Off at Deep Eddy Pool
One of the city's public pool, Deep Eddy Pool is a great spot to cool off in the summer. There are spots to lay out in the sun and in the shade and a large swimming pool with both lap swim and free swim. I like Deep Eddy better than Barton Springs because the water isn't as cold, it is an actual pool with no algae growing on the bottom and you can actually stand up in some parts of it. It's also not nearly as crowded as Barton Springs and parking is fairly easy.
Visit the LBJ Presidential Library
For most people in Austin, LBJ was an historical figure we read about in the history books. Having not been alive for his presidency myself, I wasn't too knowledgeable about him before moving to Austin. But, after having visited his home in Johnson City and the library, they do tell some interesting stories about who he was and his presidency that I don't remember learning in school. The library also has some rotating exhibits, so you'll want to check back and see if there is anything that is of interest.
Have a Drink at the Historic Driskill Hotel
Built in the late 1800s, the Driskill is Austin's original hotel. Romanesque architecture features a grand entrance where you'll be transported back in time. Marble floors, dated furniture, stained glass dome and period art are just a few of the things you'll notice when you walk in. They do have a restaurant, cafe and bakery and hotel bar. The hotel bar is a great spot to pop in for a drink and take in some of Austin's history. Their truffle popcorn and queso are a few of our favorite snack items.
Check out an Exhibit at the Harry Ransom Center
Known as one of the nation's finest research libraries, the Harry Ransom Center on the University of Texas at Austin campus is a great place for those interested in the work of writers and artists and the creative process. They have permanent exhibitions as well as traveling exhibitions, so there is always something new to explore and learn. If you love the creative process and are interested in some of the history surrounding it, the Harry Ransom Center is a great place to check out.
Restaurants in Central Austin
Central Austin has more restaurants than most sections of Austin, so it's impossible to name them all, or even all the good ones. We'll give you a few of our favorites.
If you're in the mood for fried chicken and wine, Texas chain, Max's Wine Dive is an excellent choice. They even make an excellent grilled cheese sandwich. For modern Italian, Italic has great pasta, wood fired pizza and a great selection of wines and Red Ash has wood fired specialties and house made pasta. For a more traditional and upscale Italian meal, try La Traviata on Congress. One of the better, traditional Italian restaurants in the city. For sausage and craft beer, Banger's on Rainey Street is a fan favorite. They also have great cheese sauce, so be sure to get that as a topper on your sausage. Lambert's is a great choice for upscale BBQ. There sides are better than most BBQ restaurants in town and the refurbished general store setting is a unique touch.
Schools in Central Austin
Central Austin is served by the Austin ISD. Many of their schools are highly rated, making it a draw for home buyers with children. The majority of the district is highly rated. For the best schools, stay in the Austin High School District on the west side of Central Austin. Not to say there aren't other highly rated schools outside the Austin HS district, but this is typically considered the highest rated section.
Realtors Specializing in Central Austin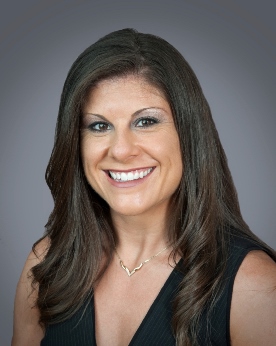 Rebecca Jacks and Raymond Stoklosa are Austin Realtors specializing in Central Austin homes. Whether you're looking to buy or sell a home in Central Austin, Rebecca and Raymond know the area well and have the experience and tools necessary to make your next real estate transaction stress free. For more info about who we are and how we work, check out Buying a Home in Central Austin and Selling a Home in Central Austin.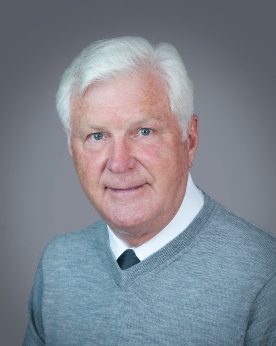 Contact a Realtor Specializing in Central Austin