Back in 2015, we predicted a building boom in Southeast Austin and what we have seen so far surpassed what we expected. Southeast Austin is growing in popularity as the schools improve and home prices increase in other areas of Austin and we expect building to continue to boom over the next several decades. Southeast Austin is the ideal choice for someone looking to be 20 minutes or less from Downtown Austin and who wants a newer house at a lower price than they can find in Southwest Austin. You'll find everything from established neighborhoods to neighborhoods that are about 10 years old to brand new construction in master planned communities. And, growth hasn't stopped yet, so we would anticipate more commercial development as the area grows in population. Check out our Southeast Austin neighborhood guides to learn more about each area and what it has to offer. Scroll Down to Read our Southeast Austin Neighborhood Guide.
Southeast Austin Homes for Sale
Southeast Austin Neighborhood Map
The map below shows the Southeast Austin neighborhoods we've profiled in our neighborhood guides. You'll see much of the area is open space still, so look for new neighborhoods to be popping up over the next several years. The map is interactive, so use it to explore the area. Scroll down continue reading our Southeast Austin neighborhood guide.
Southeast Austin Neighborhoods
Southeast Austin consists of several neighborhoods in all different price ranges. The guide below shows the most popular Southeast Austin neighborhoods and price/size ranges as of August 2022.

What Does Southeast Austin Look Like?
Southeast Austin is fairly flat, so you won't find many topography changes. Much of it off Highway 71 is pretty industrial or commercial. As you head further south, you will find neighborhoods with more of a suburban feel. The area along 35 has already been mostly developed. As you go east, you'll find more open space.
Master planned communities located on the eastern side of the area, like Easton Park, feel very neighborhood-y when you're in the neighborhood. But, immediately outside the neighborhood, you are surrounded by open space and ranch land, so it can give some the feeling of isolation. That being said, you're only about 20 minutes from downtown, so it is a little misleading. Plus, there are plans to develop the eastern side of town, so it is only a matter of time before all of that fills in. Scroll down continue reading our Southeast Austin neighborhood guide.
What Makes Home Buyers Choose Southeast Austin?
If you're looking for proximity to downtown, but don't want to pay 78704 or 78745 prices, Southeast Austin is a good alternative for you. Because the area hasn't been developed as much as neighboring zip codes, prices have stayed more affordable.
Southeast Austin is also the closest part of Austin to the airport, making it convenient for someone who travels often. On the flip side, depending on where in Southeast Austin you live, you might hear or see planes take off. It usually isn't too intrusive, especially if you're inside, but for someone who is very sensitive, you might want to check flight patterns. Depending on which runway they use, they might be flying over your house.
What Makes Home Buyers Hesitant to Choose Southeast Austin?
What holds some back about Southeast Austin is the lack of infrastructure. Though that is rapidly changing, grocery stores, restaurants and shopping are virtually non-existent, especially when you get to the eastern side of the district. Easton Park is expected to have commercial development and we are seeing a lot of development along 183, so we would expect that to alleviate some of the need. That being said, you have to ask yourself how long you plan to live in this house and if you want to wait for the area to fill in, or if you'd rather live somewhere that's further along the development curve.
Another point of hesitancy are the schools. As you'll see in the next section and from doing any research on Southeast Austin schools, schools are not rated as highly as most parents would like them to be. Which is another reason why prices haven't soared like they have in neighborhoods with higher rated schools. That being said, if you don't have kids yet or have young kids and can give it a few years for schools to improve, Southeast Austin might be a great place to buy a home. Scroll down continue reading our Southeast Austin neighborhood guide.
Houses in Southeast Austin
Houses in Southeast Austin run the gamut. You'll find brand new construction in master planned communities and next door you'll find an established neighborhoods with homes that were built in the 1940s and 1950s and a little of everything in between. You'll find the larger homes in Onion Creek and the newer, master planned communities. Homes that are several decades old are on the smaller side, between 800-1,500sqft. Depending on your budget and need for size of home, you'll have a range of choices in Southeast Austin.
Schools in Southeast Austin
Southeast Austin is served by the Austin ISD or the Del Valle ISD. The western section of Southeast Austin near 35 is served by the Austin ISD. The best district to be in there for the higher rated schools is the Blazier Elementary School, Paredes Middle and Akins High district. As you go further east, you'll find Del Valle ISD schools, which are rated about average to lower average. As more and more of the area is developed, the schools seem to be improving in the ratings. Scroll down continue reading our Southeast Austin neighborhood guide.
Master Planned Communities in Southeast Austin
Over the past five or so years, Southeast Austin has grown tremendously. And, we are continuing to see new projects planned. If you're looking for a master planned community, most of them are fairly new with brand new construction opportunities. Here are a few of our favorites.
Addison
Addison is one of the closest Southeast Austin master planned community near Downtown. Construction began in 2014 and continues today (April 2019). At build out, this 200 acre community will have 550 homes. Amenities include rain gardens, community pool with lounge area, pergolas, community center and kids' playground. Homes range from your traditional brick or stone to a more angular, funky design, so it doesn't look cookie cutter. Addison is served by the Del Valle ISD and is located off Highway 71 just south of Burleson Road. For more, check out our Addison Neighborhood Guide.
Bradshaw Crossing
One of the first master planned communities to be built in Southeast Austin, Bradshaw Crossing is the one with easiest access to Highway 35. The neighborhood broke ground in 2006 and building continues today (April 2019). Lennar Homes has been the builder ever since it opened. As schools have improved, this neighborhood has grown faster and faster. Amenities include a neighborhood center with clubhouse, community parks, sports courts, playground, running trails and community pool. Homes are of the more traditional style and have a different level of finish out based on the year they were built. Bradshaw Crossing is served by the highest rated section of the Austin ISD in the Southeast Austin area. For more info, check out our Bradshaw Crossing Neighborhood Guide.
Colorado Crossing
First developed in 2006, build out was slow at Colorado Crossing until recently when Southeast Austin took off and building increased. Located at McKinney Falls Pky and Burleson Rd, Colorado Crossing is one of the closer master planned communities to downtown. The community is one of the few, all solar, communities in Austin, making it ideal for the energy conscious home buyer. Amenities include kids' playground, pond, soccer field, swimming pool and walking trails. For more info, check out our Colorado Crossing Neighborhood Guide.
Easton Park
Easton Park, a 1,500 acre master planned community, will be the largest in Southeast Austin at build out. There will be nearly 5,000 homes and over 10,000 new trees planted, so it won't look like your typical, cookie cutter master planned community. As more homes are built, we are expecting a commercial development at the entrance to the community too, which should bring shopping and dining. Easton Park is being described as Southeast Austin's Circle C, but at a lower price point. If you like the idea of a master planned community closer to downtown, Easton Park might be ideal. For more info, check out our Easton Park Neighborhood Guide.
Scroll down continue reading our Southeast Austin neighborhood guide.
Things to Do in Southeast Austin
McKinney Falls State Park is one of the most popular Southeast Austin attractions. With miles of hiking trails, a few spots where you can get in the water, picnic tables, playgrounds and camping, there are a wide range of activities for kids and adults. If you live in Southeast Austin, it makes the most sense to buy a yearly pass, which gives you admission for a car load of people.
Onion Creek Metropolitan Park is another popular attraction for locals. Admission is free, so if you want access to nature without the cost of McKinney Falls, Onion Creek is a great place to visit. There are 555 acres of park land with rough trails and ponds. The majority of it is fairly flat. Onion Creek Greenbelt, located adjacent the park, is another great place for a hike.
Richard Moya Park, just south of the airport on Burleson Road, is a great place to go with dogs or kids. They have a walking trail that's fairly flat, a stream with flowing water and playgrounds for the kids. There are even picnic areas with BBQ pits if you want to make a day of it. It's pretty shaded and has plenty of open space for kids to run. It is also not super crowded, so you won't have to be dodging people on the path.
Circuit of the Americas is not just where they host the yearly F1 race. It is a versatile venue with a wide range of racing, concerts and now they've added a soccer stadium. You can also rent time on the track or attend one of several other events. And, living in Southeast Austin, makes getting there much easier.
Texas Trail Rides is a unique event space offering a wide range of ranch activities. You can ride horses, go on a trail ride, skeet shoot, fish, participate in a rodeo, ride ATVs, dove hunt, try a bow and arrow, throw axes, stand up paddle board, kayak and rope. There is also a petting zoo for the kids and horse back riding lessons. A perfect place to spend the day with the family or book an event for a larger group.
Urban Air Adventure Park is a great place to take the kids. They have everything from virtual reality games, laser tag, sky rider coaster, trampolines, ropes courses, climbing walls, playgrounds, obstacle courses and battle beams. Literally everything you can think of for kids to jump around and create their own adventure. Scroll down continue reading our Southeast Austin neighborhood guide.
Grocery Shopping in Southeast Austin
Not many areas of town can we name all the grocery stores within the boundaries. But, because Southeast Austin is so sparsely populated and commercial development has lagged, residents have limited options for grocery shopping. There is one H-E-B at William Cannon and 35 and there is a Fiesta Mart at Stassney and 35, on the west side of 35. Southpark Meadows, located on the west side of 35 at Slaugher Lane, has a Super Target and a Walmart. They are also putting in an H-E-B there as well, so you'll soon have more shopping options.
Coffee and Restaurants in Southeast Austin
There are very few restaurants or coffee options within the boundaries of Southeast Austin. Though we anticipate that to change very quickly, that's the reality of it now. The closest coffee is the Starbucks by the airport off 71 or at Slaughter and 35. Opera Cafe and Coffeehouse in Onion Creek is the only local option.
In terms of food, there is one Sonic Drive-in at Terri Rd and E St Elmo Road. The other dining options are found outside Southeast Austin. Most of your options will be found in Southpark Meadows at Slaughter and 35 or along the 35 corridor. There are also some fast food options along 71 east of 35 if you're looking for something quick.
Golf in Southeast Austin
For the golfers in the group, Roy Kizer Golf Course is a highly rated, 18-hole, links style public course. The course covers 200 acres and has 35 acres of lakes, 22 acres of wetlands and a full range of practice facilities. The course is run by the City of Austin and is one of the more popular public courses in town.
If you're looking for a country club atmosphere, try Onion Creek Country Club where you'll find a club and 27 holes of championship golf designed by Ben Crenshaw. The Club has a full range of sports, fitness, dining and social activities for the entire family.
Southeast Austin Sold Data – What Southeast Austin Homes Actually Sold For
What sold recently in Southeast Austin and for how much? Where can I find pictures of homes that actually sold? How many days does it take to sell a home in Southeast Austin? How many homes are currently for sale in Southeast Austin? What's the median sold price in Southeast Austin? What does the 90 day historic market trend look like in Southeast Austin? How's the Southeast Austin market trending? All of these questions (and more!) can be answered on our Southeast Austin Sold Data Report.
Austin Realtors Specializing in Southeast Austin Homes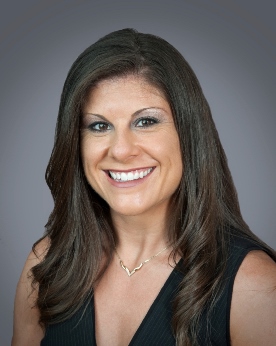 Rebecca Jacks and Raymond Stoklosa are Austin Realtors specializing in Southeast Austin homes. Whether you're looking to buy or sell a home in Southeast Austin, Rebecca and Raymond know the area well and have the experience and tools necessary to make your next real estate transaction stress free. For more info about who we are and how we work, check out Buying a Home in Southeast Austin and Selling a Home in Southeast Austin.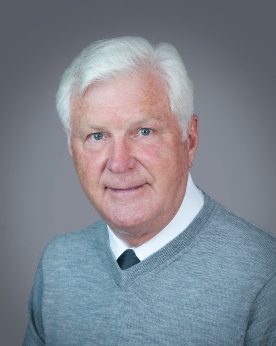 Contact a Realtor Specializing in Southeast Austin Homes