Buda is a small, 2.5 square mile suburb of Austin located in Hays County about 30 minutes (19 miles) due south of Downtown. Residents of Buda enjoy a safe, scenic place to live, full of cozy neighborhoods – spanning a wide spectrum of values – only minutes from the Hill Country and near enough to Austin to enjoy the culture and entertainment scene. Many families choose Buda for the highly regarded Hays CISD public schools; still others because it offers more affordable homes and a lower cost of living than Austin city proper. It is estimated the city grew by 103% from 2000-2010 and growth from 2010-2020 is set to outpace the previous decade. The push for development along the I-35 corridor brought in the very popular Cabela's, along with several other big box retailers and is one of the largest contributors to the city's sales tax revenue increase. With its superior educational opportunities, easy commute into downtown Austin and relaxed life style is a "must see" for every prospective home buyer considering the Austin metro area. Looking for the best of Buda? Check out our Best Buda Neighborhoods. Scroll Down to Read our Buda Neighborhood Guide.
Buda Homes for Sale
Buda Neighborhood Map
Use the interactive map below to explore our Buda neighborhood guide.
Buda Neighborhood Guide
Buda consists of several distinct neighborhoods in all price ranges. Use the buttons below to explore our Buda neighborhood guide. The profile listed next to the picture is the average home in each neighborhood as of August 2022.
Buda Schools
Kids who live in Buda will attend Hays CISD Schools. The neighborhood guides (links above) will reveal the schools that serve each neighborhood.
Of course, schools as a focal point in most families are of major importance as well as a prime influence on home values. Located in North Central Hays County, the Hays Consolidated Independent School District serves more than 20,000 students in 23 campuses located throughout the Buda and Kyle communities. Award winning music, theater and athletic programs, a dual language magnet program coupled with a science/technology/engineering/math (STEM) magnet program are just some of the exciting programs offered by HCISD. Scroll down to continue reading our Buda neighborhood guide.
Buda History
Designated as a certified "Scenic City," Buda's downtown spurs visions of early immigrants who were heavily involved in an agricultural community that was dominated by cotton production, dairy farming, and beef cattle. Today, it's an oasis of country serenity at the leading edge of urbanization, yet unspoiled by Austin's burgeoning growth and San Antonio's big city ego. Dubbed by the 2005 Texas Legislature as 'The Outdoor Capital of Texas', the town is buzzing with local activities, and it's the perfect location if city living isn't your style but need the proximity to Austin. A friendly city with a unique charm and an "outdoor living" mentality help make Buda an attractive place to call home.
How Do You Pronounce Buda?
As you've probably seen, Texans like to be unique. They have even come up with their own way of pronouncing words. Words you would say one way in every other part of the United States are pronounced differently in Texas. And, the city of Buda is no different. Buda is correctly pronounced Byoo-da. So, if you want to sound like a local, don't say boo-da. Scroll down to continue reading our Buda neighborhood guide.
Living in Buda
Depending on where you live, living in Buda can be a different experience. Buda has large, master planned communities like Shadow Creek and Sunfield. They also have more rural areas, where you'll find large tracts of land and farms. There are also gated communities with homes that sit on acreage lots and gentlemen's ranches with a few acres to keep farm animals and horses. Near downtown Buda, you have a walkable, small town feel with shops, restaurants and coffee within walking distance. When you are in Buda, you feel like you could be in a secluded Texas town. But, you are only about 20 minutes from Austin, 30 minutes from San Marcos and about an hour from San Antonio making it a pretty convenient place to call home.
Things to Do in Buda
With more parkland per capita than any other city in Texas, The Legislature named Buda the "Outdoor Capital of Texas." With miles of hike and bike trails, fishing holes and places to just sit peacefully and enjoy nature, you'll never be short of new places to explore.
Quality of life is especially important to city officials and citizenry alike. Many outdoor recreational opportunities exist including a 54-acre nature park, Historic Stagecoach Park, a state-of-the-art Performing Arts Center and 11-green spaces contributes to the city's remarkable 29.6 acres per capita of parkland. The town's calendar is full of festivals, art walks or farmers' market supporting homegrown businesses and Buda is situated along the Hill Country Wine Trail, a budding industry that's catching not only native, but national attention and tourist fanfare as well. Residents have 3 thoroughly enjoyable golf courses to choose from: Grey Rock, Plum Creek and Onion Creek.
If you love the outdoors, you probably love Cabela's. And, you're in luck. There is a 185,000sqft Cabela's in Buda with everything you need to hunt, fish, shoot, boat, camp and ATV. Plus clothes, shoes and housewares. It's one of the go to shopping spots for Buda residents and those who live in surrounding towns.
For something unique, check out the annual Buda Country Fair and Wiener Dog Race that happens the last weekend in April. The event also has a bar-b-que cook off, live music, best dressed dog contest, washer tournament, bake off and plenty of local vendors you can shop.
To get a taste of local history, visit the 54 acre Historic Stagecoach Park on Main Street. The Severn Stagecoach house served as a stagecoach stop for those traveling from Austin to San Antonio and is a national and state historic landmark. To check out more of the park's natural beauty, be sure to hike the 2 mile trail. After that, check out the Onion Creek Post Office where mail was delivered in the late 1800s and early 1900s. Then take a walk down main street and check out the 1898 Building with the 100 year old, functioning elevator inside. Finally, take a walk around the neighborhood off Main Street and check out some of the historic homes there. Scroll down to continue reading our Buda neighborhood guide.
Local Buda Restaurants
Everyone knows Cracker Barrel, Chili's and the other national chains located on the 35 corridor in Buda. Here, we'll focus on the local Buda restaurants to give you some ideas where you eat and support local restauranteurs.
For Mexican, you have four solid choices within walking distance of Main Street. Garcia's, Casa Alde and Chavelo's are go to spots for someone looking for traditional food while Super Slicks is more Tex-Mex leaning. Garcia's and Super Slicks are both open for lunch and dinner while Casa Alde and Chavelo's are only open for breakfast and lunch. Super Slicks does do breakfast on Sunday.
For Cajun, check out Brooklyn's Down South. Over the years it has changed names and owners a few times, but they have stuck with the Cajun theme. It has a full bar and some American offerings as well. And, it's open late on Saturday.
For a bar, you don't have to trek all the way into Austin. Check out Nate's, located at the south end of Main Street. They have indoor and outdoor seating under the big oak tree, Happy Hour specials and live music. If you're not feeling alcohol, they serve Cuvee Coffee with chilled Nitro Infused coffee on tap. And, they have some lunch options too, so don't forget to check it out midday.
Looking for a more historic spot to get a drink? Check out Tavern on Main for craft beer, pub food and live music. Traditional indoor and outdoor seating on picnic tables is available. This is one of the few places open late during the week.
The Buda Drug Store and Soda Fountain is a trip back in time to a 1940s drug store experience. You can start the morning with a cup of coffee or espresso and one of their scones or muffins. At lunch, visit for one of their awesome sandwiches. Or, have dessert for lunch and try one of their sundaes made with famous Blue Bell Ice Cream.
For our favorite coffee, check out Summermoon on Main Street. This local coffee chain started with one small shop on South 1st Street in Austin. Thankfully, they have since opened several more stores around Austin and San Antonio, so wherever you find yourself, you should not be too far from a Summermoon. Their secret moon milk blend is like drinking ice cream.
Chocolate Drop Confections and Buda Burger is another hugely popular Main Street stop. Most think it is just a dessert place, but it also serves hot dogs, chicken sandwiches and burgers. They make their own chocolates and also serve shaved ice, soft serve, sundaes and baked goods. Scroll down to continue reading our Buda neighborhood guide.
Buda Parks
Named the "Outdoor Capital of Texas", Buda parks had to have its own section. In Buda, there is approximately 268 acres of public park land. Here we'll give you our list of top Buda parks and what you can find at each.
Bradfield Village Park is the place for avid fisherman who don't want to trek to one of the area's lakes. Spanning 31 acres, this park has two fishing ponds. One is a 5 acre pond stocked with blue and channel catfish. Bring the whole family and have a picnic while the kids play on the playground. Bradfield Village Park hosts Buda Fun Fish every June, so be sure to check that out.
Buda City Park, a 7 acre park located in the heart of downtown Buda, has two pavilions that can be rented for events, two full size basketball courts, playground and rock climbing wall. Several annual events are held here including Buda Lions Club Country Fair and Wiener Dog Races (last weekend in April), Movies in the Park (every Friday in June), Red, White and Buda Independence Day Celebration, Fajita Fiesta (last weekend in September) and Budafest (first weekend in December).
Earlier in the guide, we told you about the history of Historic Stagecoach Park. Besides the historical sites, there are 54 other acres to explore. The park has a pavilion available to rent for private events, amphitheater, kids playground, miles of hike and bike trails, open space to explore, a pond and a Scout council ring. In December, this park plays host to the Trail of Lights.
The Buda Sportsplex is a 52 acre park with a trail system, open parkland, pavilion, four baseball/softball fields, four recreational fields, a dog park and concession stand that can be rented. This park hosts the annual Easter Egg Hunt the Saturday before Easter. You'll also often see kids playing sports and even some boot camp style classes hosted there.
Jackson Tyler Norris Memorial Skate Park is a popular spot for skaters. The park opened in December 2013 and has a half pipe, ramps, bank gaps, stairs with rails and grind benches, rails and ledges. Scroll down to continue reading our Buda neighborhood guide.
Buda Photos
Buda Homes
Buda has a broad spectrum of home choices from gated upmarket neighborhoods to the most affordable basic entry level. Both new construction and re-sale home can be found in Buda and the surrounding neighborhoods immediately beyond the city limits. Prices in Buda are currently ranging generally from $2,000,000 for the biggest and best homes on the largest parcels to $225,000 for the most modest home. In terms of housing options, there is something for almost everyone in Buda.
If You're Looking for…. Check out…
If you are looking for affordable housing in Buda, check out Shadow Creek, Ashford Park or Sunfield. Looking for the best combination of highly rated schools an affordability? Check out Garlic Creek, Whispering Hollow or Elm Grove. Luxury, gated living? Check out Elliott Ranch or the gated section of Ruby Ranch. Looking to have horses? Check out Hays Country Oaks. How about estate sized lots with minimal restrictions? Check out Oak Forest or Leisurewoods. Looking for a gentlemen's ranch? Check out the Estates of Dodgen Ranch. Want to be walkable to Main Street eateries, shopping and coffee? Check out Original Town. Scroll down to continue reading our Buda neighborhood guide.
Average Buda Home
The average Buda home has the following profile:
4 Bedrooms
2 Bathrooms
Average Size: 2,163 square feet
Buda Sold Data – What Buda Homes Actually Sold For
What sold recently in Buda and for how much? Where can I find pictures of homes that actually sold? How many days does it take to sell a home in Buda? How many homes are currently for sale in Buda? What's the median sold price in Buda? What does the 90 day historic market trend look like in Buda? How's the Buda market trending?
All of these questions (and more!) can be answered on our Buda Sold Data Report.
Realtor Specializing in Buda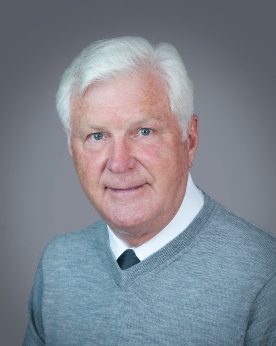 Raymond Stoklosa (a resident of Buda) and Rebecca Jacks are Realtors specializing in Buda homes. Whether you're looking to buy or sell a home in Buda, Raymond and Rebecca know the area well and have the experience and tools necessary to make your next real estate transaction stress free. For more info about who we are and how we work, check out our Buying a Home in Buda and our Selling a Home in Buda.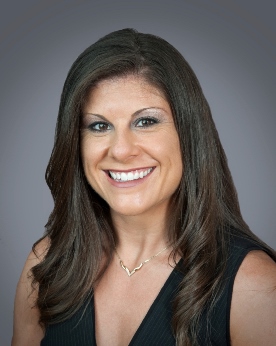 Contact a Realtor Specializing in Buda