Barton Hills was first developed in the 1940s but grew in the 1950s after Austin's Annual Parade of Homes when its slogan was "the largest air conditioned suburb in the world." Now that air conditioning is a standard amenity for every Austin home, residents choose Barton Hills for its hilly, tree lined streets and charming, ranch style homes. Barton Hills Elementary frequently gets top marks, which attracts residents with kids. Most of the homes you see today were originally built in the 1950s and 1960s. Though most homes have been updated, expanded or torn down and rebuilt to satisfy the modern buyer, you will still find some homes in original condition. If you're looking for a centrally located neighborhood that's bike able or Uber-able to South Austin and Downtown Austin, Barton Hills is a great place to start your search. Scroll Down to Read our Barton Hills Neighborhood Guide.
Barton Hills Homes for Sale
Barton Hills South Austin Neighborhood Map
Barton Hills is bordered by Barton Creek to the east and south, Barton Springs Road to the north, Robert E Lee, Rabb Road and Rae Dell Road to the west. Explore other South Austin neighborhoods in our South Austin Neighborhood Guide.
Barton Hills Neighborhood Tour
Average Barton Hills Home
The average home in South Austin's Barton Hills neighborhood has the following profile:
3 bedrooms
2 bathrooms
1,958 sq ft
Barton Hills Sold Data – What Barton Hills Homes Actually Sold For
What sold recently in Barton Hills and for how much? Where can I find pictures of homes that actually sold? How many days does it take to sell a home in Barton Hills? How many homes are currently for sale in Barton Hills? What's the median sold price in Barton Hills? What does the 90 day historic market trend look like in Barton Hills? How's the Barton Hills market trending?
All of these questions (and more!) can be answered on our Barton Hills Sold Data Report.
Barton Hills Homes – Video
Barton Hills Property Tax Rate
The property tax rate in South Austin's Barton Hills neighborhood is 1.9749% as of the 2022 tax year, down from 2.1767% as of the 2021 tax year.
Barton Hills Schools
Children who live in South Austin's Barton Hills neighborhood are served by the Austin ISD and will likely attend the following schools:
Barton Hills Elementary - 8/10
Zilker Elementary - 8/10
O'Henry Middle - 5/10
Austin High - 6/10
School ratings reflect Great Schools ratings as of September 2023. Ratings are subject to change at any time. Please verify ratings and boundaries with the school district.
Grocery Shopping in Barton Hills
Barton Hills residents have a few grocery shopping options. The closest major grocery store is Central Market in the Westgate Shopping Center. They are kind of like Whole Foods, just a bit cheaper. Whole Foods is just over Lake Austin on 5th St. HEB is at the corner of Oltorf and S Congress and would be my last resort. Though recently remodeled, it still isn't my favorite. Try Central Market or Whole Foods first.
Things to Do in Barton Hills
Barton Hills residents have the luxury of location. Though there are a few coffee shops and restaurants located in Barton Hills, you're just a few minutes from Westlake Hills, Downtown Austin and South Austin shopping and restaurants.
Barton Creek Square Shopping Center
Here Barton Hills residents will find many national stores, chain restaurants and a movie theater. Whether you're looking to get out of the heat, do some back to school shopping or catch a movie, you'll find it here.
Zilker Botanical Gardens
Zilker Park is home to Zilker Botanical Gardens, one of Austin's beautiful places to spend a relaxing afternoon. Go during the week for free parking. And, you can bring your dog! Check them out and then head to Zilker Park Boat Rentals for a great afternoon.
Walk to One of Austin's Festivals in Zilker Park
Year round there are several festivals and events held in Zilker Park. Being within walking distance, you won't have to try to find a parking place or sit in traffic to enjoy the event.
Walk Down Barton Springs Road
There are several shops, restaurants, bars and coffee shops on Barton Springs Road. When you find one you like, stop and enjoy a meal, cup of coffee or glass of wine.
Places to Eat in Barton Hills
Barton Springs Road
There are several restaurants on Barton Springs Road. You'll find many Barton Hills residents enjoying a meal or cup of coffee at Shady Grove, Chuy's or Austin Java.
P Terry's Burger Stand
If you're looking for a quick burger, but aren't feeling the traditional fast food joints, try this Austin tradition. Prices are great, food is good and its convenient. The location near Barton Hillls neighborhood is a drive through and walk up window, so its best to enjoy this on the road or bring it back to your home unless you're a master at standing and eating.
Coffee in Barton Hills
There are no coffee shops in Barton Hills, so you'll have to branch out into some other South Austin neighborhoods. Since you have to drive anyway, I'll give you my favorites.
Summer Moon
Located about a mile or so east of Barton Hills, Summer Moon has some of the best coffee in Austin. Their decor is a little funky, but their coffee more than makes up for it. They have a special milk they call moon milk which is excellent. It has a hint of sweet so you don't need to add sugar to your coffee. I've tried both hot and cold drinks and they are all excellent. Chairs are comfortable and they have plenty of outlets if you're planning on staying a while. One caution – bathrooms aren't fabulous so you may want to use yours before you leave.
Once Over Coffee
Another one of my favorite South Austin coffee shops. Their coffee is very good (bring cash if you want a discount) and they have a cool, shaded outdoor patio. If you'd prefer to sit inside, they do have several tables and outlets. Not the fastest service since usually one person makes drinks and takes money, but when I go to a coffee shop I am not going for speed (I can do that at home myself).
Barton Hills Homes at Christmas
Barton Hills is one of the better South Austin neighborhoods to check out during Christmas. Put the kids in the car and show them the lights and creative Christmas scenes Barton Hills home owners have built. Here is a snapshot of what you'll find.
Where to Work Out – Gyms Near Barton Hills
CrossFit Central Downtown
If you're looking for a CrossFit style gym, CrossFit Central Downtown is the only place to go. Rated top CrossFit gym in Austin, they have amazing coaching, a close knit community and several classes per day.
Gold's Gym
Located in Downtown Austin or south of Barton Hills over 290, Gold's Gym is one of Barton Hill residents popular gym choices. If you live in north Barton Hills, you'll likely choose the downtown location and if you're in southern Barton Hills, you'll likely choose the location on 290. Both have plenty of equipment, personal trainers and group classes (included in the low monthly membership price).
Pure Austin
Just over Lake Austin across from the flagship Whole Foods store, Pure Austin is for the Barton Hills resident who doesn't mind paying a little extra for a gym membership for some extra amenities. The gym is very clean, staff is professional and they have all different sorts of classes to help keep you interested in your workout.
South Austin Realtor Specializing in Barton Hills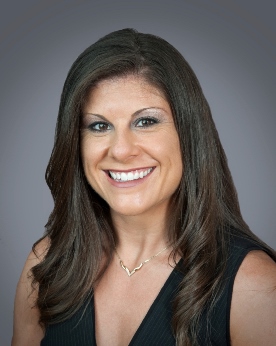 Rebecca Jacks and Raymond Stoklosa are South Austin Realtors specializing in Barton Hills homes. Whether you're looking to buy or sell a home in Barton Hills, Rebecca and Raymond know the area well and have the experience and tools necessary to make your next real estate transaction stress free. For more info about who we are and how we work, check out Buying a Home in Barton Hills and Selling a Home in Barton Hills.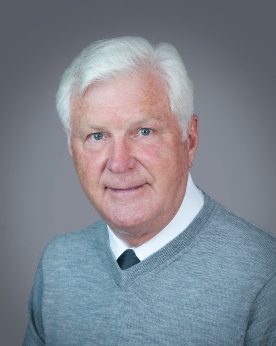 Contact a South Austin Realtor Specializing in Barton Hills