Residents choose Bouldin Creek because of its location. Bordered by the newly revitalized South Congress, there are plenty of restaurants, coffee shops and restaurants within walking distance. Also, Bouldin Creek is one of the more established neighborhoods in South Austin, so you have mature landscaping, which many residents appreciate. The proximity to Downtown Austin and the neighborhood feel, are just a few reasons why Bouldin Creek is a desirable place to live. Scroll Down to Read our Bouldin Creek Neighborhood Guide.
Bouldin Creek Homes for Sale
Bouldin Creek South Austin Neighborhood Map
Bouldin Creek is bordered by Lake Austin to the north, South Congress to the east, W Oltorf to the south and Union Pacific Railroad to the west. Explore other South Austin neighborhoods in our South Austin Neighborhood Guide.
Bouldin Creek Homes
Bouldin Creek, one of Austin's oldest neighborhoods, was first developed in the early 1900s, but the majority of homes were built from the 1920s – 1930s. At the turn of the century, real estate South of Lake Austin was cheap because of frequent flooding that would leave residents stranded from Downtown Austin. Today, South Austin is one of the more desirable areas to live.
As with many neighborhoods with homes of this age, we're starting to see updating and some complete remodels of these bungalow style homes. Most Bouldin Creek homes are of the smaller variety – between 1,200 and 2,200 sq ft – so larger families, or families that need more space don't usually choose Bouldin Creek.
Bouldin Creek Neighborhood Tour
Average Bouldin Creek Home
The average home in South Austin's Bouldin Creek neighborhood has the following profile:
3 bedrooms
2 bathrooms
1,500 sq ft
How's the Market in South Austin?
Below you'll find a quick snapshot on the South Austin real estate market. For more stats and analysis, check out our South Austin Real Estate Market Report.
Bouldin Creek Sold Data – What Bouldin Creek Homes Actually Sold For
What sold recently in Bouldin Creek and for how much? Where can I find pictures of homes that actually sold? How many days does it take to sell a home in Bouldin Creek? How many homes are currently for sale in Bouldin Creek? What's the median sold price in Bouldin Creek? What does the 90 day historic market trend look like in Bouldin Creek? How's the Bouldin Creek market trending?
All of these questions (and more!) can be answered on our Bouldin Creek Sold Data Report.
Bouldin Creek Homes – Video
Bouldin Creek Property Tax Rate
The property tax rate in South Austin's Bouldin Creek neighborhood is 1.9749% as of the 2022 tax year, down from 2.1767% as of the 2021 tax year.
Bouldin Creek Schools
Children who live in South Austin's Bouldin Creek neighborhood are served by the Academically Acceptable Austin ISD and will likely attend the following schools:
Becker Elementary - 8/10
Travis Heights Elementary - 7/10
Lively Middle - 4/10
O'Henry Middle - 5/10
Austin High - 6/10
School ratings reflect Great Schools ratings as of November 2023. Ratings are subject to change at any time. Please verify ratings and boundaries with the school district.
Golf in Bouldin Creek
Though not a full 18 hole golf course, Butler Park Pitch and Putt, located at the Northwest corner of Bouldin Creek is a place for beginners and people just looking to have fun. Serious golfers looking for 18 holes of uninterrupted golf, should head to one of Austin's many public courses.
Things to Do in Bouldin Creek
Catch a Show at The Palmer Events Center
There are several shows and events year round at The Palmer Events Center, which is located at the North end of Bouldin Creek. Wedding expos, the City Wide Garage Sale, the Jewelry Show are just a few of the public events hosted at the Palmer Events Center. It is also available for rent for any big events you may be planning.
Hike at West Bouldin Creek Greenbelt
This is a hidden Bouldin Creek gem as not too many residents know of this place. Located at the dead end on 6th St off Gibson St, the West Bouldin Creek Greenbelt is a great place for a hike when you are looking for less hustle and bustle than you'll find at Lady Bird Lake Trail.
Places to Eat in Bouldin Creek
Bouldin Creek is one of the best neighborhoods for casual dining in Austin. South Congress has several restaurants and food trucks that are better than a lot of fancy restaurants with fancy price tags.
South Austin Trailer Park and Eatery
Locally owned food trucks are a lot of the reason I love dining in this city. South Austin Trailer Park and Eatery is a gravel parking lot where several trailers are permanently parked, with picnic tables and ample parking. Kind of like the South Congress food truck area, just with more convenient parking. Here you'll find Torchy's Tacos (an Austin favorite), Man Bites Dog and Holy Cacao.
Torchy's Tacos
Pretty much any type of taco you could want. I've tried many of them and they're all good. Just pick a filling that sounds good to you and try it, and then a few more too because one isn't enough.
Holy Cacao
Famous for their cake balls and frozen hot chocolate. Cake balls are baked then cooled and covered in frosting, then rolled in chocolate and topped with some sort of topping. Then they are put on popsicle sticks. Not sure how these puppies are made, but they are good. Next time I go, I am trying the real hot chocolate which looks to die for.
Habanero Mexican Cafe
One of Bouldin Creek's hidden gems. Family owned and in business for a few decades, this place is here to stay. Well executed, authentic Mexican food for a more than reasonable price. One thing to check before you go is their hours. They're open every morning at 7am for breakfast and close at either 3pm, 5pm or 9pm throughout the week. No margaritas unfortunately, but they do serve beer.
El Pollo Rico
El Pollo Rico, at the South end of Bouldin Creek is known for its carne asada and chicken. Some newcomers to Austin are alarmed by its location – in a trailer in a gas station parking lot – but those of us that have been here a while have no problem eating from a gas station – well when its good! If you need a meal for your family, stop by here and pick up a chicken. It won't disappoint!
Coffee in Bouldin Creek
Bouldin Creek Coffee House
Though a coffee house, their food is unsuspectingly good. Their portions are generous and the price is right. You may wait a few minutes for your food to come out, but it is worth the wait. Since their coffee is also quite tasty, have a cup (or two) while you wait and enjoy the day.
Once Over Coffee Bar
Located in the center of Bouldin Creek, Once Over Coffee Bar is one of the better (some say best) cups of coffee in Austin. There are few tables inside and a lot of tables on their back shaded patio that overlooks Boudin Creek. Inside, it is often pretty quiet so if you're meeting a group it is best to go outside.
Where to Work Out – Gyms Near Bouldin Creek
Gold's Gym
Just a few miles South of Bouldin Creek on the other side of Highway 290, you'll find Gold's Gym. Not the largest gym, but they have the essentials: plenty of weight and cardio equipment, a track, a cardio room, cycling classes, group fitness classes and a kid center. All at no additional charge to members.
Corefit Training
If you're looking for something totally different, you should check out Corefit Training, which is an outdoor class that meets at Auditorium Shores or West Enfield Park. It is a bit more than a gym membership, but much cheaper than personal training. Best of all – you won't have to endure the same workout twice. They have several different programs, one for rapid results, one for mom's, one for long distance runners and one for mom's with babies. All promise to get results and make you sweat!
South Austin Realtor Specializing in Bouldin Creek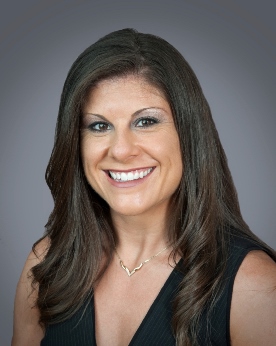 Rebecca Jacks and Raymond Stoklosa are South Austin Realtors specializing in Bouldin Creek homes. Whether you're looking to buy or sell a home in Bouldin Creek, Rebecca and Raymond know the area well and have the experience and tools necessary to make your next real estate transaction stress free. For more info about who we are and how we work, check out Buying a Home in Bouldin Creek and Selling a Home in Bouldin Creek.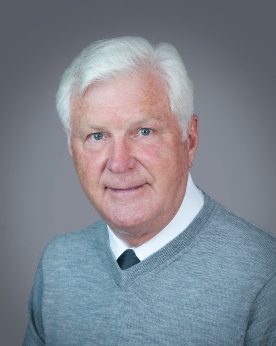 Contact a South Austin Realtor Specializing in Bouldin Creek