Like neighboring Brentwood, Crestview was developed on farm land. In Crestview's case, it was an old dairy farm that was transformed by developer, Alfred B. Beddow in the 1950s and 60s. Crestview's population exploded soon after it was developed with many veterans who utilized the GI Bill to buy relatively affordable homes. Today, many of these homes remain, though the greater majority have been updated. Once the "suburbs", Crestview is now one of Central Austin's more popular neighborhoods because of its proximity to Downtown and the Research Park areas North of town. Residents enjoy the amenities of city living with shopping, dining and the arts close by, all while keeping the same charm that attracted residents when it was first constructed after the War. Scroll Down to Read our Crestview Neighborhood Guide
Crestview Homes for Sale
Crestview Neighborhood Map
Crestview is bordered by Burnet Road to the West, Justin Lane to the South, N Lamar Blvd to the East and W Anderson Lane to the North. Explore other Central Austin neighborhoods in our Central Austin Neighborhood Guide. Scroll down to continue reading our Crestview neighborhood guide.
Crestview Zip Code
Crestview is located in Austin's 78757 zip code.
Crestview Homes
Most Homes Built in the 1940s and 1950s
Most homes in Central Austin's Crestview neighborhood were built in the 1940s, 1950s and 1960s. Many of the homes are rather modest in terms of size, especially when you compare to new construction. Most are 2-3 bedrooms with 1-2 bathrooms, between 700 and 1,300 sq ft. Some have been completely remodeled and others are in more original condition.
Many Remodels and New Constructed Homes Popping Up
If 1,300 sq ft is too small for you, don't immediately eliminate Crestview. We are seeing more and more new construction and expansions, increasing square footage to about 2,500 on some Crestview homes. Another new concept is the two unit condo regimes, which are basically two homes on one lot. For someone looking for a modern finish out and who doesn't need a huge yard, these types of homes make sense.
Proximity to Downtown Attracts Buyers to Crestview
Though some older homes may require some updating and/or remodeling, most Crestview home owners are willing to make the sacrifice for the mature landscaping, large lots and close proximity to Downtown Austin.
Crestview Homes Pictures
Average Crestview Home
The average home in Central Austin's Crestview neighborhood meets the following profile:
3 bedrooms
2 bathrooms
1,300 sq ft
Crestview Sold Data – What Crestview Homes Actually Sold For
What sold recently in Crestview and for how much? Where can I find pictures of homes that actually sold? How many days does it take to sell a home in Crestview? How many homes are currently for sale in Crestview? What's the median sold price in Crestview? What does the 90 day historic market trend look like in Crestview? How's the Crestview market trending?
All of these questions (and more!) can be answered on our Crestview Sold Data Report.
Crestview Property Tax Rate
The property tax rate in Central Austin's Crestview neighborhood is 1.9749% as of the 2022 tax year, down from 2.1767% as of the 2021 tax year.
Crestview Schools
Children who live in Central Austin's Crestview neighborhood are served by the Austin ISD and will likely attend the following schools:
Brentwood Elementary - 7/10
Lamar Middle - 6/10
McCallum High - 7/10
School ratings reflect Great Schools ratings as of September 2023. Ratings are subject to change at any time. Please verify ratings and boundaries with the school district.
Places to Eat in Crestview
Top Notch
Known for its old fashioned burger joint feel, Top Notch Hamburgers is a popular hang out for Crestview home owners.
Little Deli and Pizzeria
One of Central Austin's best pizza restaurants is right in the heart of Crestview. Little Deli and Pizzeria prides themselves on making great sandwiches and New Jersey style pizza to dine in or take out. They sell their pizza by the pie and by the slice.
El Nuevo Mexico
If you're in the mood for Mexican and in Crestview, El Nuevo Mexico is your place. The food is fresh, pretty cheap and tortillas are homemade.
Coffee in Crestview
Genuine Joe
Genuine Joe's is one of Crestview's favorite coffee shops. Best known for its "Keep Austin Weird" atmosphere, good coffee and friendly staff. Genuine Joe is open late for those of you who can drink espresso at night.
Sorrento's Coffee
Sorrento's Coffee is just West of Crestview on Anderson Lane. You'll find many who live and work in Central Austin's Crestview neighborhood at this coffee stand. Their iced Americanos are popular and espresso is not overwhelmingly bitter. With their drive thru, it makes it a convenient stop on your way to work.
Epoch Coffee
For Crestview's night owls, head over to Epoch Coffee – open 24 hours a day. Most appreciate the variety of seating, free wi-fi and number of electrical outlets for your laptop. And – the coffee is good too!
Where to Work Out – Gyms Near Crestview
CrossFit Central
If you're looking for a workout that will literally kick your butt everyday, CrossFit Central is the place to go. CrossFit style classes with great coaches and a positive atmosphere.
Planet Fitness
For a solid basic gym with cardio and weight equipment at a low price, Crestview residents choose Planet Fitness.
Gold's Gym
Located near Research Blvd, Gold's Gym is for Crestview residents looking for a more traditional gym with classes, cardio and weight equipment and personal training at a reasonable price. Thanks for reading our Crestview neighborhood guide.
Central Austin Realtor Specializing in Crestview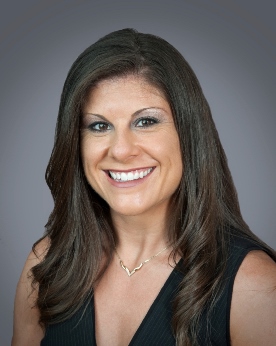 Rebecca Jacks and Raymond Stoklosa are Central Austin Realtors specializing in Crestview homes. Whether you're looking to buy or sell a home in Crestview, Rebecca and Raymond know the area well and have the experience and tools necessary to make your next real estate transaction stress free. For more info about who we are and how we work, check out Buying a Home in Crestview and Selling a Home in Crestview.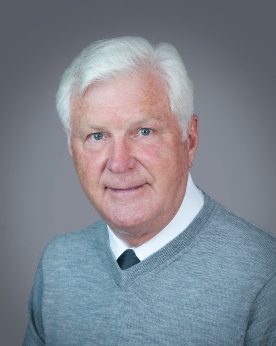 Contact a Central Austin Realtor Specializing in Crestview