Allandale is one of the more desirable neighborhoods in Central Austin because of its active (voluntary) home owner's association, walkability, quiet setting and low traffic streets. The bulk of the neighborhood was built in the 1950s and 1960s, so you can expect single story homes on large lots with mature trees. Recently, we have seen some infilling with everything from one story, Craftsman style new homes to luxury, custom homes you'd expect to find closer to Downtown. Plus, Allandale is becoming a walkable neighborhood, giving it more of an urban feel. Burnet Road has seen several restaurant openings – with hot spots like Bufalina Due, Chi'Lantro, Noble Pig, Peached Tortilla and Barley Swine. Alllandale's proximity to major transportation outlets like MoPac, IH-35, 183 and 360 that make it convenient to commute to almost anywhere in Austin. Scroll Down to Read our Allandale Neighborhood Guide.
Allandale Homes for Sale
Allandale Austin Neighborhood Map
Allandale is bordered by W Anderson Lane to the North, Burnet Road to the East, W 45th St to the South and MoPac to the West. Explore other Central Austin neighborhoods in our Central Austin Neighborhood Guide.
Allandale Zip Codes
Allandale covers the following Austin zip codes:
Allandale Homes
Majority of Homes Built in the 1950s and 1960s
The majority of homes in Central Austin's Allandale neighborhood were built in the 1950s and 1960s. The average Allandale home is 1,700 sq ft with 3 bedrooms and 2 baths, though some of the remodeled homes can be up to 3,000 sq ft.
Infilling Has Made it to Allandale
Though resistant at first, Allandale is starting to see infilling with large, brand new, custom homes, especially in the southern section of the neighborhood near 45th Street. Further north, you'll still find some infilling, but those have been more track style homes done in a unique architectural style, like a Crafstman. If you're looking for new construction, but don't want to live in Round Rock or Leander to get it, Allandale might be a great alternative.
Pictures of Allandale Homes
Average Allandale Home
The average home in Central Austin's Allandale neighborhood meets the following profile:
3 bedrooms
2 bathrooms
1,700 sq ft
Allandale Homes Video
Allandale Property Tax Rate
The property tax rate in Central Austin's Allandale neighborhood is 1.9749% as of the 2022 tax year, down from 2.1767% as of the 2021 tax year.
Allandale Schools
Children who live in Central Austin's Allandale neighborhood are served by the Austin ISD and will likely attend the following schools:
Gullett Elementary - 9/10
Highland Park Elementary - 8/10
Lamar Middle - 6/10
McCallum High - 7/10
School ratings reflect Great Schools ratings as of September 2023. Ratings are subject to change at any time. Please verify ratings and boundaries with the school district.
Allandale Sold Data – What Allandale Homes Actually Sold For
What sold recently in Allandale and for how much? Where can I find pictures of homes that actually sold? How many days does it take to sell a home in Allandale? How many homes are currently for sale in Allandale? What's the median sold price in Allandale? What does the 90 day historic market trend look like in Allandale? How's the Allandale market trending?
All of these questions (and more!) can be answered on our Allandale Sold Data Report.
Commuting to and from Allandale
Commuting to and from Allandale is quite convenient to most areas of Austin. With no traffic, you can make it Downtown in about 10-15 minutes and up to 30 minutes in traffic. Going North or South is a quick ride up or down MoPac. 183 is also not far, giving residents another north/south outlet.
Things to Do in Allandale
Because of its convenient location, Allandale residents enjoy Austin's Downtown amenities like Live Music on 6th Street, boating on Lake Austin, and swimming, hiking and picnicking at Northwest Park.
Alamo Drafthouse, an unconventional movie theater serving beer/wine and dinner, is a favorite among Allandale residents. Burnet Road is another hot spot for those who are looking for something a little closer to their home.
Places to Eat in Allandale
Noble Sandwich Co
For one of the best sandwiches you've ever had, try Noble Pig, which recently opened up its second location in Allandale. Their fries are particularly tasty as well.
Tacodeli
What once was a 15-20 minute drive to South Austin to get amazing breakfast and lunch tacos, is now a short walk for most Allandale residents. If you love tacos, I promise you'll love Tacodeli.
Pinthouse Pizza
Thick crust pizza lovers will be in heaven when they try Pinthouse Pizza, which has been an Austin favorite for some time. They also have a house brewery that specailizes in hoppy beers.
Phil's Icehouse
If you're in the mood for a burger, try Phil's Ice House (5620 Burnet Road), another Allandale favorite. They have several different burgers, many of which are named for other Central Austin neighborhoods. You'll especially love Phil's Icehouse if you're a sweet potato fry fan who also likes traditional fries – they serve a mix of both with each burger!
Fonda San Miguel
For a unique south of the border dining experience, check out Fonda San Miguel at 2330 N Loop Blvd in Allandale where they serve authentic Mexican dishes and cocktails for dinner and Sunday brunch. Locals like the food and go here when they want to splurge.
Grocery Shopping in Allandale
Allandale residents have several convenient places to shop. HEB is located in the center of Allandale at the corner of Allandale Rd and Burnet Rd, Central Market is a few blocks south of Allandale in Central Park between N Lamar and Guadalupe. Try Fresh Plus Grocery for a 1920s style grocer with many specialty products and beer.
Coffee in Allandale
If you like local coffee shops, Allandale has no shortage. Some local favorites include Monkey Nest Coffee, Housdsooth Coffee, Thunderbird Coffee, Genuine Joe Coffeehouse, Pacha and Epoch Coffee. Each offers a slightly unique twist on coffee, and all are within a short drive or walk from Allandale.
Where to Work Out – Gyms Near Allandale
CrossFit Central
Allandale is home to the best crossfit gym in Austin, CrossFit Central. Locals rave about the variety workout and the personal attention the trainers give to the class. It is a bit more than a traditional gym membership, but the payoff is well worth it. Allandale residents looking for something a little different that is guaranteed to make you sweat should check out the team at CrossFit Central.
Anytime Fitness
For a more traditional gym with basic gym equipment at an affordable price, Anytime Fitness at Anderson Lane and Burnet Road is your best bet.
Austin Simply Fit
Austin Simply Fit is a more personalized approach to training. With 1-on-1 or semi private or small group classes, workouts are customized to your fitness goals. If CrossFit is too intimidating, but you're looking for some guidance in the gym, check out Austin Simply Fit.
Gold's Gym
For those looking for a more traditional gym with a combination of classes, personal training and fitness equipment, Allandale residents can drive a bit further up Burnet Road to the Research Blvd intersection.
Central Austin Realtor Specializing in Allandale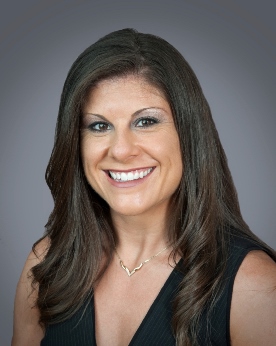 Rebecca Jacks and Raymond Stoklosa are Central Austin Realtors specializing in Allandale homes. Whether you're looking to buy or sell a home in Allandale, Rebecca and Raymond know the area well and have the experience and tools necessary to make your next real estate transaction stress free. For more info about who we are and how we work, check out Buying a Home in Allandale and Selling a Home in Allandale.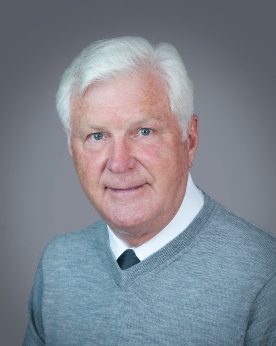 Contact a Central Austin Realtor Specializing in Allandale