Old Enfield is one of Central Austin's upscale historic neighborhoods and offers a unique mix of bungalows and mansions. Some of Old Enfield's majestic mansions date back to the early 1900s where residents could escape the heart of the city in their "country homes" and the smaller bungalows were built in the 1950s. Today, Old Enfield is far from country, but is still one of Austin's most prestigious neighborhoods. Whether large or small, all Old Enfield homes boast pride of ownership and add to the charm of the neighborhood. Old Enfield is about 10 minutes from Downtown Austin and is perfect for buyers looking for one of Austin's most highly desirable addresses. Scroll Down to Read our Old Enfield Neighborhood Guide.
Old Enfield Homes for Sale
Old Enfield Neighborhood Map
Old Enfield is bordered by Enfield Rd and W 15th St to the South, N Lamar Blvd to the east, Windsor Road and W 24th to the North and MoPac to the West. Explore other Central Austin neighborhoods in our Central Austin Neighborhood Guide. Scroll down to continue reading our Old Enfield neighborhood guide.
Old Enfield Zip Codes
The zip codes in Old Enfield are:
Old Enfield Home Tour
Old Enfield Homes
As with many other Central Austin neighborhoods, Old Enfield was developed in the early 1900s when homes were much smaller. However, Old Enfield built their mansions first and their smaller bungalows came around the 1950s. Many home owners have improved and expanded their homes to the 6,000+ sq ft mansions we see today. But, you will still find the 2 bedroom, 1,000 ft home in Old Enfield, making it a unique mix.
The varying size and age of Old Enfield homes creates a wider swing in home prices.
Average Old Enfield Home
The average home in Central Austin's Old Enfield neighborhood has the following profile:
3 bedrooms
2 bathrooms
2,500 sq ft
Old Enfield has the largest range of home sizes and prices than any of Central Austin's neighborhoods. However, each home is well maintained and fits the feel of the neighborhood. Scroll down to continue reading our Old Enfield neighborhood guide.
Old Enfield Property Tax Rate
The property tax rate in Central Austin's Old Enfield neighborhood is 1.9749% as of the 2022 tax year, down from 2.1767% as of the 2021 tax year.
Old Enfield Schools
Children who live in Central Austin's Old Enfield neighborhood are served by the Austin ISD and will likely attend the following schools:
Casis Elementary - 10/10
O'Henry Middle - 5/10
Austin High - 6/10
School ratings reflect Great Schools ratings as of September 2023. Ratings are subject to change at any time. Please verify ratings and boundaries with the school district.
Old Enfield Sold Data – What Old Enfield Homes Actually Sold For
What sold recently in Old Enfield and for how much? Where can I find pictures of homes that actually sold? How many days does it take to sell a home in Old Enfield? How many homes are currently for sale in Old Enfield? What's the median sold price in Old Enfield? What does the 90 day historic market trend look like in Old Enfield? How's the Old Enfield market trending?
All of these questions (and more!) can be answered on our Old Enfield Sold Data Report.
Commuting to and from Old Enfield
Commuting to Downtown Austin from Old Enfield could not be easier as you're basically one neighborhood east of downtown. During rush hour, stop lights and traffic will add extra time, but if you can avoid N Lamar, you will be in better shape.
If you need to go North or South, MoPac is the best choice between the two major Austin freeways. Though there is traffic during rush hour, it is not nearly as bad as IH-35 so most Old Enfield residents use MoPac to commute.
Things to Do in Old Enfield
Pease Park
Home of Eeyore's Birthday party since 1974, Pease Park is one of Old Enfield's parks. Most known for its disc golfing, visitors also enjoy the playground, wading pool and sand volleyball courts. There are also several picnic tables available on a first come first served basis. They fill up quickly, so if you're planning an event, its best to get there early. Parking is limited, especially on weekends, so carpooling is recommended.
Eeyore's Birthday
Eeyore's Birthday is a big deal in Old Enfield. Every April, visitors gather in Pease Park and assemble one of the largest drum circles ever. You'll see a ton of people dressed up, hanging out in the park enjoying food and beer. Definitely one of the most interesting events in Austin.
Duncan Park
Duncan Park is a small 5 acre park located between 9th and 10th on Lamar with a few picnic tables and something not seen in many Austin parks – a BMX bike track.
Golf in Old Enfield
Lions Municipal Golf Course, one of Austin's Public Links courses and the oldest golf course in Texas, is one of the favorites for residents of Old Enfield. It's located just 7 blocks west of MoPac on Enfield Rd and is open to the public. Scroll down to continue reading our Old Enfield neighborhood guide.
Places to Eat in Old Enfield
Some of Austin's finest restaurants are located a few blocks away from Old Enfield so if dining out is your thing, Old Enfield may be the neighborhood for you.
Wink
For a true upscale dining experience with great food and atmosphere, head a few blocks South of Old Enfield on North Lamar to Wink. With a menu that changes daily, you'll always find the freshest ingredients from local farmers. The restaurant is tiny, so a reservation is recommended, especially if you are planning on dining with more than one other person.
Austin Land and Cattle Company
If you're in the mood for steak, try Austin Land and Cattle Company, one of Austin's best steakhouses. Though not cheap, Austin Land and Cattle has great steaks and the sides are included in the price of the steak – not just the steak as with most other high end steak houses. They'll cook the steak exactly how you want it and get it right.
Eddie V's Prime Seafood
Though marketed as a Seafood restaurant, Seafood is not the only thing they do well. Located just South of Old Enfield in Downtown Austin, Eddie V's is the perfect place for a nice dinner or for drinks and Happy Hour after work. They have some fabulous Happy Hour specials every night in their bar which is a great way to try several of their small plates and salads, which change seasonally.
219 West
I couldn't mention Eddie V's without mentioning its sister restaurant, also in Downtown Austin, 219 West. They have several different menus – one for each type of drink. They have a beer menu, a wine menu, a tequila menu, a martini menu, a scotch menu and a mint julep menu and each of the items on the menus are paired with the appropriate drink. I never follow this rule and always just order what looks good – which is usually several small bites from each menu for the table. Happy Hour is every night including Saturdays lasts until at least 8pm and has half price appetizer and drink specials (think full martini shaker for $5). With their great Happy Hour, they get busy so its best to get there early.
Galaxy Cafe
Located just South of Old Enfield, you'll find a great little cafe that serves breakfast, lunch and dinner. They have all different types of sandwiches and sides for lunch. For dinner, they have several entree choices, including seared yellowfin tuna, skirt steak and meatloaf as well as pastas. Just good food at good prices.
Coffee in Old Enfield
Austin Java
Located at the Southeast corner of Old Enfield, Austin Java is one of Austin's more popular coffee houses. They also serve beer, wine and food, so it's a great place to enjoy an afternoon reading or working.
Caffe Medici
Caffe Medici, located just south of Old Enfield on W Lynn St is known for its small, quaint atmosphere and good coffee. Not the place you'd go to meet a large group, this place is perfect for studying or meeting a few friends. There are several spots in the small lot in front that is shared by a dry cleaner and then street parking around.
Where to Work Out – Gyms Near Old Enfield
Castle Hill Fitness
Voted Best Gym in Austin by Austin Fit 3 years in a row, Castle Hill Fitness is where most Old Enfield residents choose to workout. Even though its located in the heart of Central Austin, parking is never a problem. They also offer a wide variety of different group classes, which are a favorite among gym goers. Not the cheapest gym in the city, but for the amenities its well worth it. If you can commit to 12 months, you'll save the most money.
Pure Austin Gym
Located just across the street from the flagship Whole Foods in Downtown Austin, Pure Austin Gym is another Old Enfield favorite. They are a full service gym with group classes, personal training and also have some extras like a full time nutritionist and massage therapist. Thanks for reading our Old Enfield neighborhood guide.
Central Austin Realtor Specializing in Old Enfield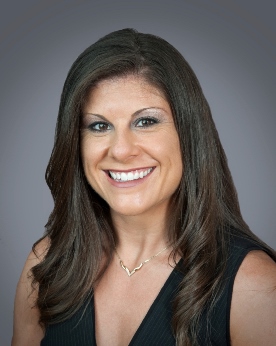 Rebecca Jacks and Raymond Stoklosa are Central Austin Realtors specializing in Old Enfield homes. Whether you're looking to buy or sell a home in Old Enfield, Rebecca and Raymond know the area well and have the experience and tools necessary to make your next real estate transaction stress free. For more info about who we are and how we work, check out Buying a Home in Old Enfield and Selling a Home in Old Enfield.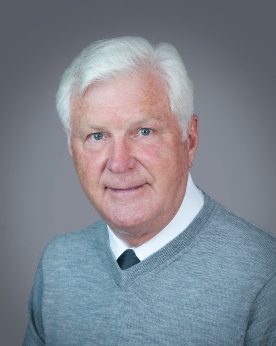 Contact a Central Austin Realtor Specializing in Old Enfield