Elliott Ranch is a 547 acre, upscale, gated community with 213 homes located in Hays County just north of the Buda city limits and about 15 miles southwest of Downtown Austin. Housing inventory comprises mostly 4-6 bedroom homes on large, 1.5 acre+ lots and small parcels with natural landscaping. Homeowners enjoy a private greenbelt, acreage lots and picturesque hill country views, giving residents a real Texas Hill Country feel. Inside, you'll find the luxury amenities like granite counters, stainless steel appliances, master bedroom suites, high ceilings and open floor plans. Elliott Ranch, along with Ruby Ranch, are Buda's most upscale and desirable communities. It's notable that Elliott Ranch is a gated community while Ruby Ranch is only partially gated. Elliot Ranch is practically built-out. As of this writing, only 2 buildable lots remain. Scroll Down to Read our Elliott Ranch Neighborhood Guide.
Elliott Ranch Homes for Sale
Elliott Ranch Neighborhood Map
Elliott Ranch is located west of FM 1626 and north of FM 967. Elliott Ranch is shaded in red on the map below. Explore other Buda neighborhoods.

Elliott Ranch Homes
The majority of Elliott Ranch homes were built from about 2001-2006, but you will find homes built as recently as 2013. In the early stages of development, you had production style custom builders like Drees and DR Horton. As the neighborhood progressed, you saw more custom builders building either spec houses or building a home for someone. More often than not, you'll find 3 car garages and homes between 2,500-3,500 sqft that sit on 1 1/2 – 2 acre lots. Every now and then you can find a lot that's around 3 acres. Inside, you'll find open floor plans, but not the one room type of open. You'll usually see the kitchen open to the family room and then the other living areas are separate.
Elliott Ranch Amenities
Elliott Ranch homeowners enjoy access to a kid's playground at the center of the community, giving home owners a place to take their kids to run around. The roads are private, so HOA dues go towards paying for road maintenance in the community, maintaining the two gates at the entrances to the community and the common area. Recently, the HOA has appointed a social committee that plans activities for the community, which is a great opportunity to get to know your neighbors.
With large lot sizes, most residents have all the amenities they could want on their property. You'll find many outdoor living areas, pools, play sets and sports courts at homes in Elliott Ranch.
Commuting to and from Elliott Ranch
Commuting to and from Elliott Ranch is about to get much easier. With the 45 extension just about complete, residents will soon be able to access MoPac much easier than going up Brodie Lane to Slaughter. 1626 takes you to 35 if you want to go north and if you're commuting south, you can take 35 to the Kyle entrance. 1626 was recently expanded, so there are four lanes near Elliott Ranch. It does go down to 2 lanes in both directions, which can slow traffic down.
What's it Like Living in Elliott Ranch?
Elliott Ranch is an upscale, friendly community with homes on fairly large lots. When you come through the gate, you'll see the well manicured, but native yards. With ever home on at least an acre and a half, there is some space between the houses. Some houses line up, so those home owners are able to see their neighbors. Other homes are placed better on the lots and those home owners feel like they are living more in the country.
Elliott Ranch is gated and doesn't allow farm animals, but Hays Country Oaks, the neighborhood immediately outside the gates, does. So, on your way home, you'll often see cows and horses. There is a ranch on the back side of Elliott Ranch and from time to time livestock does get out and you'll see it roaming around Elliott Ranch. The ranch owner is usually pretty quick to come get it, though, so it doesn't last too long.
In the past few years, they've expanded 1626, which has opened the door to more development nearby. But, Elliott Ranch home owners don't really see that traffic as the only people that drive through Elliott Ranch either live there or are visiting friends or family there.
Elliott Ranch is a fairly quiet neighborhood with no sidewalks. But, you'll still see families walking dogs or running for exercise on the side of the road. With minimal traffic, they don't have to worry about dodging cars, even if it's dark.
Elliott Ranch Property Tax Rate
The property tax rate in Buda's Elliott Ranch neighborhood is 1.9085% as of the 2022 tax year, down from 2.0262% as of the 2021 tax year.
Elliott Ranch Schools
Kids who live in Buda's Elliott Ranch neighborhood are served by the Hays ISD and will likely attend the following schools:
Carpenter Hill Elementary - 7/10
Dahlstrom Middle - 7/10
Johnson High - Not Yet Rated
School ratings reflect Great Schools ratings as of April 2023. Ratings are subject to change at any time. Please verify ratings and boundaries with the school district.
Restaurants Near Elliott Ranch
Elliott Ranch is tucked away off 1626 behind Hays Country Oaks. The area around it is mostly residential. So, you'll have to drive a bit to get to restaurants. That being said, there are some decent restaurants, so you won't have to drive too far to grab dinner or take out. Here are a few of our favorite restaurants near Elliott Ranch.
One of the closest restaurants and arguably one of the best Chinese restaurants in the Austin area, Beijing Bistro will not disappoint. Located at the corner of 967 and 1626, there is plenty of parking and is a great place to go to eat in or take out. They have traditional Chinese dishes at reasonable prices.
For Mexican food, try Garcia's or Chavelo's in Downtown Buda on Main Street. They both serve traditional Mexican food. If you're looking for TexMex, Super Slicks, also on Main Street, is a solid choice.
For BBQ in Buda, try Willie's Joint Bar and BBQ. They have a full bar, a full selection of smoked meats, TVs for sporting events and indoor/outdoor seating. They also have a bunch of outdoor fire pits and heaters, so you can enjoy the outside even when it's chilly. It's a great place to go and have a leisurely meal with a few drinks.
Shugabee's Texas BBQ food truck is another solid option for BBQ. They make BBQ tacos on homemade flour tortillas that are very good. They also have a few different types of potato salad for sides and, of course, dessert. They are most known for their unique BBQ sauces: Orange habanero honey, mustard chipotle and habanero sting.
Continuing the BBQ trend, the original Salt Lick BBQ in Driftwood is only a few minutes from Elliott Ranch. Salt Lick is a great place to take out of town guests for a true Texas experience. It does get rather crowded, so a local tip is to order take out and eat outside on the picnic tables or at the winery. They often have live music and have games outside as well, so you won't get bored, even if you do decide to wait to eat inside the restaurant.
The Donut Palace on Main Street is a great place to stop for your morning coffee and donut. They're open at 4:30am, so even early risers have a place to go. But, be sure to get there before 1pm when they close. It's a locally owned shop with outstanding kolaches too.
Brooklyn's Down South on Main Street has changed hands and names a few times since they've opened, but they've always maintained a Cajun theme. They have a full bar, happy hour specials and your standard burgers and bar food. They have live music and a patio, making it a great date night spot.
For a blast from the past, genuine soda fountain, check out the Buda Soda Fountain located on Railroad Street downtown. They have a full range of fountain drinks with various syrups you can mix in, full coffee bar, many of the best and most popular Blue Bel Ice Cream flavors. You can have a plain scoop or one of their specialty sundaes. If you're hungry, they have four different sandwiches to choose from and assorted baked goods as well.
For coffee, my absolute favorite is Summermoon and it's now in Downtown Buda. Summermoon started as a small coffee shop on South 1st Street and has now grown to over 12 locations around Austin and San Antonio. They make a special moon milk that tastes like melted ice cream. You can order at varying levels of sweetness. They also have Taco Deli tacos delivered every morning, which are also a delight. But you'll have to get there early to enjoy those.
Grocery Stores Near Elliott Ranch
The closest grocery store to Elliott Ranch is the H-E-B at Main Street and 35 in Buda. It's one of their smaller stores, so you might need to go next door to Walmart for more selection. Definitely has the basics, but some of your specialty items are lacking.
The closest H-E-B plus! is in Kyle at 1626 and 35. They have an enormous selection of food and household items. And, it is a quick drive south on 1626 with minimal traffic.
If you are coming from Austin, there are several grocery stores between Slaughter and 290 on the MoPac side or the 35 side. So, no matter where you're coming from, you're bound to pass a few.
Sprouts is the closest natural grocery store at William Cannon and Manchaca. Then, you'll find a Whole Foods at William Cannon and MoPac as well as a Costco. Once the 45 extension is open, it will be a lot easier to get to MoPac, making Costco and Whole Foods a lot more accessible. As well as the H-E-B in Circle C, which carries a lot of Central Market products.
For a quick run for basics, there is a Dollar General and a CVS at the corner of 967 and 1626.
Though grocery shopping is not the most convenient from Elliott Ranch, it is getting easier. I would imagine it is only a matter of time before there is a closer grocery store with all of the building going on in the area.
Gyms Near Elliott Ranch
The Hays Communities YMCA at the corer of 967 and 1626 is where you'll find most residents of Elliott Ranch who are members of a gym. It is a quick drive from Elliott Ranch and recently underwent a huge expansion. They have an indoor pool, group fitness classes, indoor basketball court, hot tub, sauna, weight room, cardio theater and kid's programs. There is also a child watch, so parents can get in a workout without having to find a baby sitter.
If you don't need all of the amenities at the YMCA, try Anytime Fitness at 35 and Main Street. They have the basics at a reasonable cost.
Parks Near Elliott Ranch
The Buda Sportsplex, located at 967 and 1626 near the YMCA, is a 52 acre park with trail system, large playground, four softball/baseball fields, four recreation parks, pavilion, concession stand and open space for sports or kids to run. There are on-site restrooms with picnic tables, benches, trash cans and water fountains. The park also has water and electricity and is available to rent.
Historic Stagecoach Park off Main Street is a 51 acre park with pavilion, which is available for rent for private events, amphitheater, kids' playground, hike and bike trail, open space, pond and a Scouts council ring. There are also restrooms and picnic tables, so you could spend the afternoon there with a group of people.
City Park, located in the heart of Downtown Buda, has two large pavilions that can be rented for parties, two full size covered basketball courts, picnic tables, playground with rock climbing wall, restrooms and BBQ pits. The park has hosted annual events like Buda Lion's Club County Fair and Wiener Dog Races, Movies in the Park, Red, White and Buda Independence Day Celebration, Fajita Fiesta and BudaFest.
Things to Do Near Elliott Ranch
Being near the Texas Hill Country, some of our favorite things to do near Elliott Ranch are out that way. There are several wineries in Driftwood where you can take a picnic and enjoy a bottle of wine on the beautiful grounds. Duchman Family Winery is one of our favorite places to do that. Fall Creek Vineyards, next to Salt Lick, is another fun winery to check out. If you like rum, check out Cypress Creek Reserve Rum Distillery in Wimberley.
Want to get out of the heat and get in some water? Try Blue Hole Regional Park. The water is chilly, but, unlike Barton Springs, you can stand in most of it, so you don't have to get all the way in if you don't want to. You can also bring a picnic and use one of the picnic benches or sit under one of the enormous trees for some shade. This park does require reservations, so you have to plan ahead.
Hospitals Near Elliott Ranch
Elliott Ranch has a few choices for hospitals. Each one is about 20 minutes away, but are on the cutting edge of medical technology. Here are the two closest hospitals to Elliott Ranch.
Seton Hays, a fairly new hospital in Kyle at 1626 and 35, is the closest hospital to Elliott Ranch. They have a full range of doctors and specialists and many doctors split time between the downtown Seton hospital and the Kyle branch. They also have a relationship with Dell Children's, so they can consult when needed. The ER is a Level IV trauma center and they have a whole range of specialty services for cardiac, stroke, oncology, labor and delivery, neonatal intensive care and robotic surgery.
The next closest hospital would be St David's South Austin Medical Center located on Ben White Blvd. They just had a $72 million expansion and will be Austin's first bone marrow transplant center. They have leading edge services in women's health, neuroscience, oncology, heart and vascular, robotic surgery and orthopedics.
Elliott Ranch Sold Data – What Elliott Ranch Homes Actually Sold For
What sold recently in Elliott Ranch and for how much? Where can I find pictures of homes that actually sold? How many days does it take to sell a home in Elliott Ranch? How many homes are currently for sale in Elliott Ranch? What's the median sold price in Elliott Ranch? What does the 90 day historic market trend look like in Elliott Ranch? How's the Elliott Ranch market trending? All of these questions (and more!) can be answered on our Elliott Ranch Sold Data Report.
Elliott Ranch Photos
Buda Realtor Specializing in Elliott Ranch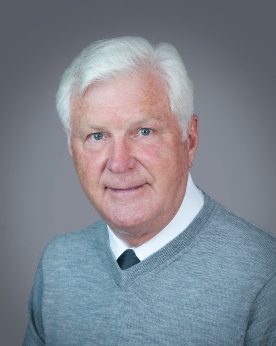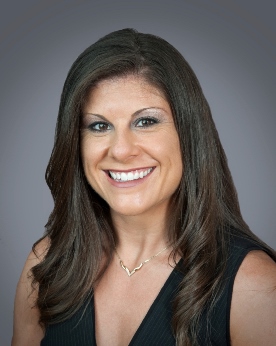 Raymond Stoklosa and Rebecca Jacks are Buda Realtors specializing in Elliott Ranch homes. Raymond lives in Elliott Ranch and can share his insight on what it's like living there. Whether you're looking to buy or sell a home in Elliott Ranch, Raymond and Rebecca know the area well and have the experience and tools necessary to make your next real estate transaction stress free. For more info about who we are and how we work, check out Buying a Home in Elliott Ranch and Selling a Home in Elliott Ranch.
Contact a Buda Realtor Specializing in Elliott Ranch