Dripping Springs is often called the gateway to the Texas Hill Country. With beautiful rolling hills, large lots, peaceful surroundings and the highly rated Dripping Springs School District, many Austinites looking for space and small town living have started to migrate out this way. Recently, the city of Dripping Springs as made a big push to grow, bringing in businesses, restaurants and shopping to its city limits. With all the new businesses moving in, the people have and will likely continue to follow. Dripping Springs has everything from master planned communities that have a more suburban feel (while keeping the Texas Hill Country vibe of course) to gentlemen's ranches to rural neighborhoods with dirt roads. Scroll Down to Read our Dripping Springs Neighborhood Guide.
Dripping Springs Homes for Sale
Dripping Springs Neighborhoods Map
Dripping Springs is located 24 miles southwest (or 30 minutes driving) from Downtown Austin in the beautiful Texas Hill Country. Dripping Springs is marked with a pushpin on the map below. Dripping Springs neighborhoods are shaded. To find out which neighborhoods are which, click on the shaded area for an explanation and a link.
Dripping Springs Neighborhood Guide
Dripping Springs is made up of several neighborhoods, which we've helped you define and explore. In the table below, we've given you a list of Dripping Springs neighborhoods with a profile of the "average" home next to each button. Use the links to explore our Dripping Springs' neighborhood guides and find Dripping Springs homes for sale. The profile listed next to the picture is the average home in each neighborhood as of August 2022.
Dripping Springs Homes
The majority of the homes in Dripping Springs were built in the 1990s, 2000s and today, though you can find a few older homes built around the 1960s and 1970s. As Dripping Springs has taken off in the past few years, we're seeing more and more new communities. Homes come in a range of sizes. You can expect to find anywhere from 1-7 bedrooms, 1-8 bathrooms, 375 – 10,250 sq ft. They are priced from the mid $200k's to nearly $5MM. Lot sizes ranged from ¼ acre to 60 acres with the majority of homes built on 2-3 acres. As you're in the heart of the Texas Hill Country, many of the homes have beautiful Hill Country views. Scroll down to continue reading our Dripping Springs neighborhood guide.
Average Dripping Springs Home
Though you'll fin quite a range, the average home in Dripping Springs has the following profile:
4 bedrooms
2 bathrooms
2,468 sq ft
Living in Dripping Springs
Located in Hays County, Dripping Springs more associates with Texas than Austin, though Austin is only 20-30 minutes away. As you saw in our Dripping Springs neighborhood guide, there are a range of neighborhoods to choose from. Everything from a master planned community built by production builders with amenities and HOAs to gated luxury communities to gentlemen's ranches to rural. But, even in your master planned or gated luxury communities, you still don't lose the Dripping Springs feel. Developers typically try to keep natural landscaping and street lights to a minimum. They want residents to embrace "country" living, while still being close enough to city amenities.
The closer you are to Austin, the more developed the city is. There is a lot of development along 290, so we're seeing more restaurants, shopping, gyms, local businesses and amenities pop up. Ten years ago, you had to travel to Austin for certain things. Today, that doesn't happen as often. Plus, you always have Amazon for what you might not be able to get close by.
Though development has increased tremendously, we're not seeing the density we are seeing in other suburbs. Consequently, traffic is not as much of a nightmare as it is in, say, Cedar Park or Round Rock. 290 can slow down, but it rarely stops dead like 35 or MoPac. Though technically farther, getting to the airport or downtown from Dripping Springs during rush hour is generally quicker and easier than from northern suburbs like Georgetown.
If you're looking for a more Texas feel, but still want to live in Austin, Dripping Springs is a great happy medium. And, the schools are highly rated, so you don't have to worry about alternative schools.
Dripping Springs Schools
Children who live in Dripping Springs neighborhood are served by the Dripping Springs ISD or the Lake Travis ISD and will likely attend the following schools:
Dripping Springs ISD Schools
Cypress Springs Elementary - Not Yet Rated
Dripping Springs Elementary - 6/10
Rooster Springs Elementary - 8/10
Sycamore Springs Elementary - 8/10
Walnut Springs Elementary - 7/10
Dripping Springs Middle - 7/10
Sycamore Springs Middle - 9/10
Dripping Springs High - 7/10
School ratings reflect Great Schools ratings as of September 2023. Ratings are subject to change at any time. Please verify ratings and boundaries with the school district.
Lake Travis ISD Schools
Bee Cave Elementary - 7/10
Lake Travis Middle - 6/10
Lake Travis High - 8/10
School ratings reflect Great Schools ratings as of September 2023. Ratings are subject to change at any time. Please verify ratings and boundaries with the school district.
Dripping Springs Photos
Golf Near Dripping Springs
The nearest 18 hole golf courses to Dripping Springs are Grey Rock Golf Course off Highway 45 and Falconhead in Bee Cave. Both are public courses with pay as you play or membership options. If you're just looking to hit some balls, try Home on the Range in Dripping Springs off Highway 290. It is a self service range with dirt to hit from. Avid golfers usually prefer to go elsewhere to practice their game.
If you're looking for private country club type courses, The Hills in Lakeway, Barton Creek or Spanish Oaks are your closest options. The Hills and Barton Creek have a few courses to choose and Spanish Oaks has one course. Each of the clubs offer different membership options and amenities, so you might want to compare to find which one meets most of your needs.
Things to Do Near Dripping Springs
Like to swim? Why not try Hamilton Pool? Located just 10 miles from Dripping Springs, you'll find many residents at this natural deep water pool. Open from 9am-6pm daily, you can enjoy picnicking, hiking and swimming. Looking for swimming a bit closer to home? Head to Founders Park where you'll find the Dripping Springs community pool, baseball, softball and soccer fields and a playground. For an entire day of fun and activities, try Milton Reimers Ranch Park where you can enjoy world class rock climbing, 18 miles of mountain biking trails with beautiful Texas Hill Country views or white bass fishing in the Pedernales River. Pedernales Falls State Park is another great hiking spot with horseback riding trails. You can also get in the water in several spots, camp and enjoy some beautiful views atop scenic vistas.
On rainy days, check out one of the many wineries, breweries or distilleries that are popping up around the area. Bell Springs Winery sits on a beautiful piece of property with covered and uncovered outdoor seating. Often times they have live music and they even let you bring your dog. Solaro Estate Winery has more of a true Texas feel with a stone tasting room overlooking the vineyard. They have covered outdoor seating and indoor seating for rainy or hot days. Fall Creek Vineyard in Driftwood is another popular winery. They converted a house to their tasting room and have many places to relax and enjoy their wines.
If you're more into beer, Jester King is a local favorite. They often have live music and a food truck, so you can spend the afternoon there. For cider lovers, try Argus Cidery. They have a super cute, barn style tasting room and very highly rated ciders. TwistedX Brewing Company has a tasting room and does do brewery tours upon request.
For liquor, Deep Eddy Tasting Room is a great place to go. They have signature drinks, plenty of seating, some sort of food truck usually and games so you can make an afternoon of it. Dripping Springs Vodka and Gin offers tours Thursday through Saturday afternoons and includes a tasting and souvenir shot glass.
Looking for kid friendly activities? The Austin Zoo in Southwest Austin has 350 rescue animals with everything from big cats to reptiles to monkeys and bears. They even have a train tour, which is a favorite activity. Lady Bird Johnson Wildflower Center in South Austin is a great spot to take kids to spend some time learning about nature. They have different exhibits, so you can go multiple times a year. Dripping Springs Ranch Park is a 100 acre wooded park for hiking and horseback riding. There's also a large covered event space. On hot days, take the kids to popular swimming spot, Jacob's Well. Scroll down to continue reading our Dripping Springs neighborhood guide.
Places to Eat Near Dripping Springs
For the most dining options, head to the center of town (at the RR 12 and 290 intersection). If you're in the mood for a cafe with tons of choices, try The Creek Road Cafe. Not your run of the mill cafe, this restaurant has some excellent pairings with fresh ingredients. Rolling in Thyme and Dough is a popular choice when you're in the mood for soups and sandwiches. For pizza, try Grand Slam Pizza. Looking for a casual spot to bring the kids and let them play on the play structure? Try Homespun Kitchen and Bar where you'll find a full selection of American food with friendly service and a great vibe. Looking for a great breakfast spot? Try Crepe Crazy. Need to pick up some baked goods for a party or the office? Skull and Cakebones is fabulous.
Shopping Near Dripping Springs
Dripping Springs has an H-E-B and a Home Depot at the town's center. The H-E-B is one of their bigger stores, so they likely have everything you're looking for. For Walmart head to Sunset Valley or Buda. For Costco, Target or Whole Foods, head to South Austin at MoPac and William Cannon.
If you're going towards Lake Travis, the Galleria in Bee Cave has a Whole Foods, Dick's Sporting Goods, HomeGoods, Best Buy and several other big box retailers.
Shopping near Dripping Springs is not extremely convenient if you need to go beyond H-E-B or Home Depot. That being said, with the population increase, I would imagine it is only a matter of time before Dripping Springs gets bigger retailers.
Where to Work Out – Gyms Near Dripping Springs
In Dripping Springs you'll find a few gyms. If you live more towards the center of town, check out the choices around the RR 12 and 290 intersection. The YMCA is a popular choice for families. They have group programs for kids and adults, as well as a swimming pool, basketball court and weight room. For someone looking for a 24 hour gym, try Anytime Fitness. Looking for a CrossFit style gym? Try Onion Creek Crossfit just west of the 12/290 intersection.
If you live on the east side of town, try the new Gold's Gym that just opened in front of Belterra. It opens before the crack and dawn and stays open late, so you have the flexibility to work out whenever you have the time. Crossfit 737 on Nutty Brown Road is another popular gym.
If you live on the north side of town, check out CrossFit Dripping Springs at the corner of Fitzhugh Road and 12.
Some neighborhoods also have their own fitness facilities, so you might want to check that out before joining a gym if you're just looking for something basic. Thanks for reading our Dripping Springs neighborhood guide.
Dripping Springs Sold Data – What Dripping Springs Homes Actually Sold For
What sold recently in Dripping Springs and for how much? Where can I find pictures of homes that actually sold? How many days does it take to sell a home in Dripping Springs? How many homes are currently for sale in Dripping Springs? What's the median sold price in Dripping Springs? What does the 90 day historic market trend look like in Dripping Springs? How's the Dripping Springs market trending?
All of these questions (and more!) can be answered on our Dripping Springs Sold Data Report.
Realtors Specializing in Dripping Springs Neighborhoods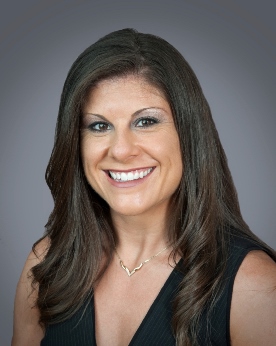 Rebecca Jacks and Raymond Stoklosa are Realtors specializing in Dripping Springs homes. Whether you're looking to buy or sell a home in Dripping Springs, Rebecca and Raymond know the area well and have the experience and tools necessary to make your next real estate transaction stress free. For more info about who we are and how we work, check out Buying a Home in Dripping Springs and Selling a Home in Dripping Springs.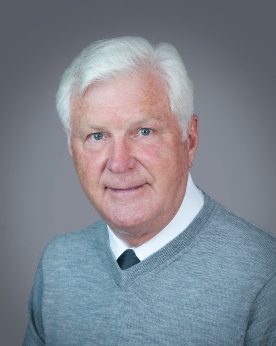 Contact a Realtor Specializing in Dripping Springs