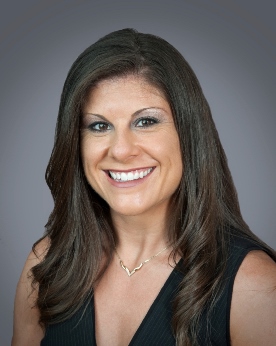 Raymond Stoklosa and Rebecca Jacks, a father daughter real estate team in Austin, TX have put together the best program for a buyer relocating to Austin. How is it the best program? Check it out for yourself.
What Makes us the Best Realtor for Someone Relocating to Austin?
For starters, we've relocated to Austin ourselves. We know what an overwhelming task it is to move to a new city without knowing anything about neighborhoods or areas of town. When we moved to Austin, we stumbled around finding the information we needed to make our move a success. We made a vow that when we started our real estate business, we'd make the relocation process a lot easier for our clients. Using the mistakes we made and what we learned from our relocation experience, we've put together the best relocation program in Austin.
Are We New to Real Estate?
Nope! We have a combined 60+ years of experience in real estate. Rebecca grew up in a house full of Realtors so buying and selling homes has been something she's been around her entire life. Chris has experience in both real estate and mortgages and brings a wealth of knowledge to the transaction.
How We Work to Find You a Home When You're Not Here?
How we work is quite different from how other Realtors in Austin work. We do more for our relocation buyers than anyone else. Having relocated to Austin before, we know how hard it is to find a home when you can't be here all the time. Our process is designed to make this transition as easy as possible. Here are the steps…
Step 1: Information Gathering
We need to know what you're looking for so we can look at houses through your eyes. We have a series of questions about neighborhoods, homes, your must haves, deal breakers, lifestyle and much more. Through this series of questions, we've gotten pretty good at predicting which houses you'll like and which you won't. This process can be done in person when you're visiting Austin, over the phone or Skype.
Step 2: Home Search
Once we get an understanding of what you're looking for, we'll set you up on a home search where you'll receive new homes listed for sale in your email daily. When you see one that interests you, we'll check it out, shoot a quick video and give you a full report via email. We'll give you the positives, negatives and potential resale problems so you can decide whether this home is something you want to pursue.
You'll probably see us focusing a lot more on the negative and potential resale problems because you can see how nice the kitchen is and how they've upgraded the bathrooms in pictures. But, you may not be able to see the fire station two doors down or the awkward floor plan or that its not in a very good school district. The negatives and potential resale problems are what you're hiring us to help you find. You don't need someone to tell you what a cute little house it is.
The video is especially helpful as we'll capture the outside of the home, what's next door and across the street, so you have a sense of the street as well as the home.
Step 3: Finding a Home
Once you find a home, we will walk you through the paperwork. We won't simply send you an unfamiliar contract and tell you to sign on the dotted line. We believe when you're signing a real estate contract, you should know what you're signing.
Negotiation is one of our strong points. We've helped buyers like you negotiate favorable deals and will treat your money as if it were our money. We will negotiate hard on your behalf.
When your offer is accepted, we'll schedule all of the inspections and arrange for them to come out at a convenient time for you. It is important that you be here for this part of the process so you can understand what you're buying.
How Can You Do all of This for a Buyer?
We work together as a true team which means you get two agents for the price of one. We've found in doing it this way, we're able to provide the most value to meeting our buyers schedules. With two of us, we have twice the time for you.
How Much Does Hiring a Realtor Cost?
Absolutely nothing. Our commission is paid by the listing broker (broker that's representing the seller) and costs you nothing.
Can't I Just Work with the Listing Agent?
Its certainly within your right to work with the listing agent (agent whose sign is in the yard). But, know their ethical and legal obligation is to get the seller the most money for their home. It would be a breach of their fiduciary duty to negotiate on behalf of a buyer. Buyer representation cost you nothing and could save you thousands of dollars. If you were getting sued, you wouldn't hire the other parties attorney to defend you. Would you?
Not Being from Austin, Why are You Qualified to Help a Buyer Relocating?
Not being from Austin is one of our strong selling points. We've talked to many that have lived in Austin their entire lives who have biases about certain areas of Austin because of its history. A lot of these places are now very desirable neighborhoods. Wouldn't you rather have a Realtor that lives in the present and not in the past?
As far as knowing the area, we've both been in real estate in cities where we grew up. Though we knew the city very well, we had no idea about the real estate market in each of the neighborhoods, or what houses were buying and selling for. We had to learn all of that information, just as we've learned it here.
Work with someone who has the knowledge to help you find the very best house you can afford and who knows the technical aspects of real estate. Just because someone's lived in Austin their entire lives doesn't qualify them to be automatic experts in Austin real estate.
5 Quick Tips for Buyers Relocating to Austin
Educate yourself about Austin. Use resources like www.AustinRealEstateHomesBlog.com and other Austin websites.
Make an itinerary for what you want to see when you visit Austin so you can maximize the time you do have here.
Visit Austin as often as you can before you decide to make the move so you are sure this is the right place for you.
Choose a Realtor who has the time to spend explaining the city and the knowledge and resources to guide you through a successful transaction.
If you're planning on getting a loan, get pre-approved early in the process. The lending guidelines have changed drastically over the last few years and getting a loan is no longer a slam dunk. Get the information early so you're not surprised.
More Info About Austin Buyer Representation
To learn more about who we are and how we work, check out our Austin Home Buyer Representation Program.
Call us at (512) 827-8323 or email us at info@11OaksRealty.com to set up a phone interview.
Austin Relocation Guide
For more info about relocating to Austin, check out our Austin Relocation Guide.
Contact an Austin Relocation Specialist