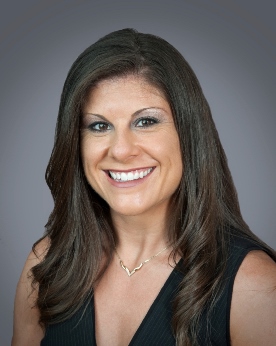 Rebecca Jacks is the Chief Operating Officer of Eleven Oaks Realty. She specializes in relocating buyers and home sales in Austin and the surrounding suburbs.
Rebecca brings a passion for customer-service to the leadership team. Having worked first in the frantic San Francisco real estate market, and relocated to Austin herself, she has seen first-hand the difficulties that buyers can face in hot markets.
On the sales side, Rebecca has spent a career building marketing strategies that work to get her client's top dollar.
"Hot markets, like Austin, are known for being notoriously difficult for buyers, but they also pose unique challenges for sellers. Real estate is such a fascination here that it's hard to avoid the stories and rumors that float around. I help my clients understand the realities of their neighborhood so we can partner in getting them top dollar for their home as quickly as possible. That starts with getting their listing as much exposure as possible."
This unique perspective has kept Rebecca focused on a commitment to personalized service. Clients appreciate her dedication to not only the success of their transaction, but their very peace of mind. She is particularly adept at creating bridges to make home buying and selling as seamless as possible.
"Buying or selling a home is a stressful experience. There's nothing worse than being left in the dark when it comes to one of your biggest decisions. That's why I work hard to show my clients that I am just as dedicated to their transaction as they are. We're in constant communication so they can rest assured that everything is proceeding smoothly."
Rebecca's Credentials
Rebecca is in an elite class of real estate agents in the Austin market. She not only graduated #1 in her engineering class at Georgia Tech, but also holds many professional accreditations and certifications such as: Certified Residential Specialist (CRS), Accredited Buyer Representative (ABR) and Short Sale and Foreclosure Specialist (SFR). She is one of the few Realtors in Austin to have earned this list of elite designations from the National Association of Realtors.
Rebecca focuses on providing innovative marketing tactics and she is always on the lookout for the next great marketing tool to help her clients achieve success. Adept in SEO, web
development and social media, her online marketing skills are unparalleled in the industry. She is truly a 21st century expert on Internet real estate marketing. As a contributing author of AustinRealEstateHomesBlog.com, she is one of the most prolific and widely read commenters on the Austin, Texas real estate market. Her monthly analysis of market activity and trends offers an informed and insightful look at what's actually happening in the Austin real estate market.
Beyond her technical skills, her sensitivity to her client's needs, strong work ethic and management skills have made her a vital member of the Eleven Oaks Realty team. Whether you are looking to buy or sell your home in metro Austin let Rebecca show you what customer service really means. Contact Rebecca today to discover truly superior service and commitment to excellence.
Contact Rebecca Jacks
Phone: (512) 529-2858 | Email: Rebecca[@]11OaksRealty.com