Location, rolling hills, tree-lined streets, proximity to Downtown and lifestyle is what makes Zilker a desirable South Austin neighborhood. Whether you need a large estate or a smaller home, you'll find it in Zilker. Zilker residents enjoy the good life. You'll find many at one of Zilker's coffee shops, restaurants or hanging out in Zilker Park. With all Zilker has to offer, there is no need to travel far to find what you need. Scroll Down to Read our Zilker Neighborhood Guide.
Zilker Homes for Sale
Zilker South Austin Neighborhood Map
Zilker is bordered by the Union Pacific Railroad and S Lamar to the east, Lake Austin to the North, Robert E Lee, Rabb Road and Rae Dell Ave to the west and Barton Skyway and Lightsey Road to the South. Explore other South Austin neighborhoods in our South Austin Neighborhood Guide. Scroll down to continue reading our Zilker neighborhood guide.
Zilker Homes
Homes in South Austin's Zilker neighborhood range from smaller homes to large estates, some are old historic homes and some are brand new construction.
Zilker Neighborhood Tour
Average Zilker Home
The average home in South Austin's Zilker neighborhood has the following profile:
3 bedrooms
2 bathrooms
1,750 sq ft
Zilker Sold Data – What Zilker Homes Actually Sold For
What sold recently in Zilker and for how much? Where can I find pictures of homes that actually sold? How many days does it take to sell a home in Zilker? How many homes are currently for sale in Zilker? What's the median sold price in Zilker? What does the 90 day historic market trend look like in Zilker? How's the Zilker market trending?
All of these questions (and more!) can be answered on our Zilker Sold Data Report.
Zilker Property Tax Rate
The property tax rate in South Austin's Zilker neighborhood is 1.9749% as of the 2022 tax year, down from 2.1767% as of the 2021 tax year.
Zilker Schools
Children who live in South Austin's Zilker neighborhood are served by the Austin ISD and will likely attend the following schools:
Zilker Elementary - 8/10
O'Henry Middle - 5/10
Austin High - 6/10
School ratings reflect Great Schools ratings as of September 2023. Ratings are subject to change at any time. Please verify ratings and boundaries with the school district.
Zilker Homes – Video
Things to Do in Zilker
Umlauf Sculpture Gardens
Great place to take your kids and to host an outdoor wedding. Charles Umlauf donated his home, studio and sculptures so Austin could enjoy his work. The grounds are beautiful (hence why its the perfect spot for an outdoor wedding) and its proximity to downtown makes it convenient for guests.
Zilker Park Boat Rentals
Spend the day on the lake on your very own boat – well canoe or kayak. Not only is this great exercise, but it also can be fun and relaxing depending on how you decide to spend your day. Boats can be rented either hourly or for the day. Make sure you bring sunscreen.
Alamo Drafthouse Cinema
Dinner, a movie and drinks. Its all possible at Alamo Drafthouse. Zilker residents love to catch a movie here, but make sure you go early, especially if its a popular movie as theaters do tend to fill up fast.
Auditorium Shores Dog Park
Take your doggie to the leash free dog park at Auditorium Shores on the north end of Zilker. The other dogs are usually super friendly and your pup can play in the water of Lake Austin.
Zilker Botanical Gardens
Zilker Park is home to Zilker Botanical Gardens, one of Austin's beautiful places to spend a relaxing afternoon. Go during the week for free parking. And, you can bring your dog! Check them out and then head to Zilker Park Boat Rentals for a great afternoon.
Walk to One of Austin's Festivals in Zilker Park
Year round there are several festivals and events held in Zilker Park. Being within walking distance, you won't have to try to find a parking place or sit in traffic to enjoy the event. Scroll down to continue reading our Zilker neighborhood guide.
Places to Eat in Zilker
Shady Grove
Most known for its shady patio, Zilker residents enjoy eating and drinking at Shady Grove. Their food is pretty good and they have a few Austiny favorites like the Hippy Chick Sandwich. They have ample parking and is one of the few places in Austin you can sit outside in the summer.
Uchi
Uchi has been a Zilker favorite for years. Its chef, Tyson Cole, is well known around Austin for making the best sushi in town. The combinations are scrumptious and menu impressive, two of the reasons Austin has a love affair with Uchi. To really experience the best Uchi has to offer, let your waiter choose your meal for you. You'll be sure to leave satisfied and happy.
Black Sheep Lodge
We went to Black Sheep to check out their Happy Hour and ended up ordering a burger – and boy am I glad we did. Whether you like a traditional burger with a fresh baked bun, or prefer lettuce wrapped you won't be disappointed. Their fries and sweet potato fries are also fabulous. They have a great outdoor patio with umbrellas. Zilker residents love Black Sheep – every time I go its packed.
Artz Rib House
If you're in the mood for BBQ and live in Zilker, you'll probably find your way to Artz Rib House. They have live music twice a week and an outdoor screen porch with no view which is interesting. Zilker regulars love the banana pudding.
Coffee in Zilker
Irie Bean Coffee Bar
Many Zilker residents love the cozy atmosphere indoors, large patio where dogs are welcome and friendly staff. They have open mic nights on the patio and also serve beer and wine (come between 4-8 everyday for Happy Hour). Their espresso is also very good. One downside – no food. Its strictly a coffee bar, so bring a snack if you're going to be there a while.
Austin Java
One of Austin's larger coffe chains, Austin Java is also in South Austin's Zilker neighborhood. With a huge menu – coffee, wine, beer and food – and plenty of indoor and outdoor seating, you'll find many Zilker residents here. Quiet enough inside to work, but not one of those silent places where you can't say something to the person sitting next to you.
Where to Work Out – Gyms Near Zilker
Golds Gym
There are two and depending if you live in North Zilker or South Zilker, you'll either go to the Downtown Gold's Gym location or the Ben White location. Both gyms have group exercise, plenty of machines and personal training if that's your thing.
Pure Austin Gym
Located just across the street from the flagship Whole Foods in Downtown Austin, Pure Austin Gym is another Zilker favorite. They are a full service gym with group classes, personal training and also have some extras like a full time nutritionist and massage therapist. Thanks for reading our Zilker neighborhood guide.
South Austin Realtor Specializing in Zilker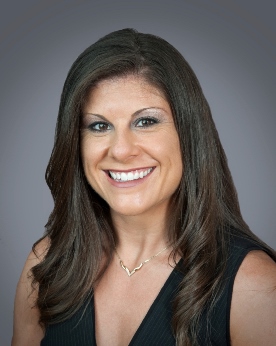 Rebecca Jacks and Raymond Stoklosa are South Austin Realtors specializing in Zilker homes. Whether you're looking to buy or sell a home in Zilker, Rebecca and Raymond know the area well and have the experience and tools necessary to make your next real estate transaction stress free. For more info about who we are and how we work, check out Buying a Home in Zilker and Selling a Home in Zilker.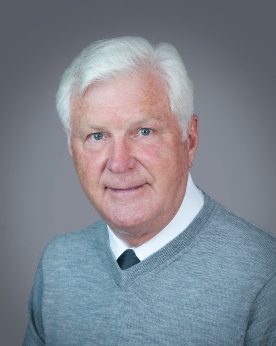 Contact a South Austin Realtor Specializing in Zilker