West Austin was once nothing but forest. Today, its some of the most expensive real estate in Austin. Mostly attributed to the highly acclaimed Eanes ISD school system, beautiful Texas Hill Country scenery, miles of Lake Austin waterfront homes and proximity to Downtown Austin, West Austin is one of the most desirable Austin areas. Many of the homes were built in the 1980s, 1990s and 2000s. There are still sections that have yet to be developed, so if you're looking for a brand new home, don't rule out this highly desirable tract of land. If you're looking for only the best West Austin has to offer, check out our Best West Austin Neighborhoods. Scroll Down for our West Austin Neighborhood Guide and Map.
West Austin Homes for Sale
West Austin Neighborhood Map
If you ask 10 different people, you'll likely get slightly different answers on what is considered West Austin. For the purposes of this guide, we're going to define West Austin as the area west of MoPac, south of Lake Austin and north of Southwest Parkway. Scroll down to continue reading our West Austin neighborhood guide.
West Austin Neighborhood Guide
West Austin is unique in that two of its four neighborhoods are actually cities. Rollingwood and West Lake Hills TX are both official Texas cities. For this guide, we include them as part of West Austin to help buyers learn where they are with respect to Austin.
Use the guide below to explore the most popular areas West of Austin. The profile listed next to each neighborhood describes the type of home you can expect to find as of February 2022.
Parks and Greenbelts in West Austin
Being a smaller area geographically, West Austin does not have the number of parks other sections of Austin has, but they have some of the best. Here are a few of the parks and greenbelts in West Austin. Scroll down to continue reading our West Austin neighborhood guide.
Commons Ford Ranch Metropolitan Park, located at the end of Commons Ford Road on the banks of Lake Austin is one of the lesser known parks, but also one of the more loved among residents. There are several trails where you can hike and some areas where your dog can be off leash. The trail is wooded, so watch out for snakes. If you're looking to get in the water, there are areas where you can swim and float and even a boat ramp to put your boat in. It's typically not packed with people, so it's a nice place to go and have a relaxing day outside.
Barton Creek Greenbelt is a popular hiking and swimming spot. With three entrances, you can select your level of difficulty. The northernmost entrance at the Hill of Life is the steepest. The "hill" that was named from the hill of life is not covered, so you climb it in the blazing sun. The lower entrance off MoPac is a much easier hike with minimal areas of steep terrain. When the water is flowing, there are a few places where you can get in the water. It's cold, but very refreshing on a hot day.
Wild Basin Wilderness Preserve, located off 360, is managed by St Edwards and aims to protect the wildlife that live there. There are miles of public trails, making it great for hiking. The park is staffed, so the guided tours can be an educational experience for kids and adults looking to learn about the wildlife that live in Austin. The terrain is not too strenuous, so even the average hiker can enjoy the park.
Barton Creek Habitat Preserve is one of the more unique parks in West Austin. With nearly 4,000 acres of land, animals are mostly rescues and children are allowed to pet many of them. There is a public restroom, office and pavilion with fireplace, so they have the basic amenities, but it's not a fancy tourist spot. This one is very kid friendly and a great spot to go for a unique experience.
Zilker Nature Preserve is a small, but free, place to take the kids. They have an anomaly's habituate with a bobcat and gray fox as well as several different birds. Inside, you'll find snakes, tarantulas and turtles and some skeletons of native Texas creatures. When the kids get bored there, you can head outside and hike on some of the trails. There are even a few areas where you can get a nice view of the Austin skyline.
Restaurants in West Austin
For such a small geographical area, there are several highly rated restaurants for residents to enjoy. Here are some of our favorite restaurants in West Austin.
Ever since we left San Francisco, we've been looking for good Chinese food. And, we hadn't found it in Austin until we visited Lotus Hunan on Bee Cave Road. They have your traditional Chinese favorites for dine in or take out. Definitely one of our go to spots when we are in the mood for Chinese. Thanks for reading our West Austin neighborhood guide.
West Austin Sold Data – What West Austin Homes Actually Sold For
What sold recently in West Austin and for how much? Where can I find pictures of homes that actually sold? How many days does it take to sell a home in West Austin? How many homes are currently for sale in West Austin? What's the median sold price in West Austin? What does the 90 day historic market trend look like in West Austin? How's the West Austin market trending?
All of these questions (and more!) can be answered on our West Austin Sold Data Report.
Realtors Specializing in West Austin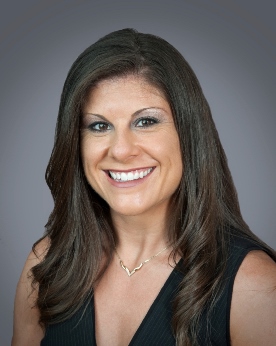 Rebecca Jacks and Raymond Stoklosa are Austin Realtors specializing in West Austin homes. Whether you're looking to buy or sell a home in West Austin, Rebecca and Raymond know the area well and have the experience and tools necessary to make your next real estate transaction stress free. For more info about who we are and how we work, check out Buying a Home in West Austin and Selling a Home in West Austin.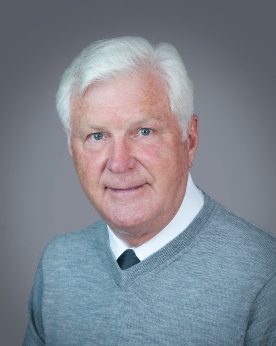 Contact a Realtor Specializing in West Austin