Nowhere else can you get the peace and serenity of the Texas Hill Country and be so close to Downtown Austin. Belterra has become one of Austin's most sought after master planned communities and was awarded Best Overall Community in Austin by the Austin Home Builder's Association. Belterra's motto is "Life Wide Open" which is reflected in the 400 acres of green space, parks and trails. Although people are drawn to Belterra because of the lifestyle, the Highly Rated Dripping Springs School District is the crown jewel for becoming a resident of Belterra. Plus, the new, 90 acre commercial development located at the entrance to the community brings retail, dining, medical facilities, movie theater and entertainment venues so residents barely have to leave their community. Belterra is the ideal spot for someone looking for a master planned community in an area that doesn't feel so cookie cutter or suburban. Scroll Down to Read our Belterra Neighborhood Guide.
Belterra Homes for Sale
Belterra Neighborhood Map
Belterra is located off of Highway 290 on Belterra Drive. Even though the community feels like a world away, you are less than 18 miles southwest of Downtown Austin. The neighborhood is 6 miles from Dripping Springs and only 17 miles from Lake Travis. The map below maps the current neighborhoods (the shaded colored sections) and the projected neighborhoods (in grey) as well as parks (marked with a picnic table), Rooster Springs Elementary (marked with a chalkboard), Sycamore Springs Middle (marked with a blue school icon), recreation center (marked with a building with a flag and a swimmer) and the welcome center (marked with a yellow pushpin). To find out what something is, click on the icon or shaded area to learn more. Explore other Southwest Austin neighborhoods in our Southwest Austin Neighborhood Guide. Scroll down to continue reading our Belterra neighborhood guide.
Belterra Neighborhoods
As you see on the Belterra Neighborhood Map above, Belterra is quite a large community. As with most communities of this size, the developers decided to split it into several smaller communities or neighborhoods. This way, each of the neighborhoods could remain more uniform. We've split up each of these neighborhoods and written about them in the following guides. You'll be able to find homes for sale in each neighborhood, get a sense of what homes look like and find out where it's located in Belterra.
| | | | | | |
| --- | --- | --- | --- | --- | --- |
| | Aspen Hills – 4 Bedrooms, 3 Bathrooms, 3,681 sqft | | Canterbury Hills – 4 Bedrooms, 2 Baths, 2,400 sqft | | Cedar Bend – 4 Bedrooms, 4 Bathrooms, 3,500 sqft |
| | The Cove – 3 Bedrooms, 3 Bathrooms, 2,200 sqft | | Grafton Oaks – 4 Bedrooms, 3 Baths, 3,300 sqft | | Kinloch Court – 4 Bedrooms, 2 Baths, 3,400 sqft |
| | Lexington Place – 4 Bedrooms, 2 Baths, 2,300 sqft | | Mesa Verde Hills – 4 Bedrooms, 3 Baths, 3,000 sqft | | The Oaks – 4 Bedrooms, 3 Bathrooms, 2,800 sqft |
| | Oxford Village – 4 Bedrooms, 3 Baths, 3,300 sqft | | Palisades – 4 Bedrooms, 3 Baths, 3,500 sqft | | Seneca Trails – 4 Bedrooms, 4 Bathrooms, 3,950 sqft |
| | Valley Oaks – 4 Bedrooms, 2 Baths, 2,500 sqft | | The Views – 3 Bedrooms, 2 Bath, 2,800 sqft | | Wellington Court – 3 Bedrooms, 3 Bathrooms, 2,300 sqft |
Belterra Builders
As of April 2019, Belterra is currently being developed by Brookfield Residential, Drees Custom Homes, Highland Homes, Scott Felder Homes, Sitterle Homes, Toll Brothers, Trendmaker Homes and Wilshire Homes. Past builders include Treaty Oak Homes, Buffington, Capital Pacific, David Weekley, Newmark Homes and Streetman Homes. Scroll down to continue reading our Belterra neighborhood guide.
Belterra Zip Code
Belterra neighborhood is located in Southwest Austin's 78737 zip code.
Belterra Homes
Homes in Southwest Austin's Belterra neighborhood are large brick or stone homes on nice size lots spread out between 10 pocket neighborhoods. The first homes were built in Belterra in 2003 by multiple builders giving each neighborhood it's own unique look and architectural styling. Homes in Belterra range from 2-6 bedrooms, 2-6 bathrooms with 1,800-5,000 square feet of living space.
Average Belterra Home
The average home in Southwest Austin's Belterra has the following profile:
4 bedrooms
3 bathrooms
3,000 square feet
Belterra Amenities
Keeping with the motto, the community is absent of streets lights, allowing residents to sit on their back patios and enjoy the night stars. Of the 1,600 acres that belongs to Belterra, over 400 acres are open space with parks and nature trails. Other amenities in the close-knit community are the 9.5 acre Aquatic Center and Recreation Center with fitness center, basketball courts, resort-style swimming pool, kiddie pool, lap pool, splash pad, event lawn and playgrounds. If you are a nature lover, you'll be very happy in Belterra. Scroll down to continue reading our Belterra neighborhood guide.
Belterra Amenity Map
The Belterra Neighborhoods map above has all of Belterra's amenities mapped. If you'd like to map to the amenity center, that is located at 801 Belterra Drive, Austin, TX 78737.
Belterra Schools
Children who live in Southwest Austin's Belterra neighborhood are served by the Dripping Springs ISD and will likely attend the following schools:
Rooster Springs Elementary - 8/10
Sycamore Springs Middle - 9/10
Dripping Springs High - 7/10
School ratings reflect Great Schools ratings as of November 2023. Ratings are subject to change at any time. Please verify ratings and boundaries with the school district.
Belterra Taxes
The property tax rate in Southwest Austin's Belterra neighborhood is 2.4976% as of the 2022 tax year, down from 2.6363% as of the 2021 tax year.
Tax Rate too high?
Why not check out The Creek of Driftwood, which has a tax rate of about 1.7056%.
Belterra HOA
Belterra is managed by CCMC. They can be reached at 512-301-7770. Belterra's HOA dues are paid quarterly and they are $125/quarter or $500/year.
Belterra Utilities
The following companies service Belterra.
Cable Provider: Time Warner Cable
Electricity Distributor: Pedernales Electric Co, Inc
Garbage Service: Texas Disposal Systems / Recon Services
Gas Service: Texas Community Propane
Telephone Provider: AT&T / Time Warner Cable
Water and Wastewater: Hays County Water Control and Improvement District #1 and #2
Living in Belterra
Golf Near Belterra
The closest Golf to Belterra is the Grey Rock Golf Course in Southwest Austin's Circle C Community. The course is located only 15 minutes southeast of the Belterra neighborhood. Grey Rock is one of the top courses in Austin and offers a challenge for every skill level. The course is full of rolling hills with the fairways lined with gorgeous live oak trees. Falconhead is another public course located in Lakeway that is a local favorite.
If you're looking for private country club golf, the closest options are Barton Creek Country Club in Austin or The Hills Country Club in Lakeway. Both have several courses to play, dining and social activities as well. Spanish Oaks Country Club is another nearby option. They only have one course, but it is the course that many of the pros are members of, so if you're a golf fanatic, that might be something to consider. Scroll down to continue reading our Belterra neighborhood guide.
Grocery Shopping Near Belterra
The residents of Belterra do most of their shopping in Dripping Springs. H-E-B is only 6 miles away as well as the local favorite Super S Foods. Belterra residents are also close to H-E-B at Escarpment Village in the Circle C Community. There is also an H-E-B at the 290/71 Y intersection. It doesn't have as big a selection as the Dripping Springs or Circle C H-E-B, but can be a convenient option if that falls on your commute route. For basic grocery items, you might find them at CVS at the entrance to Belterra off 290. That would be your closest option.
Things to Do Near Belterra
Belterra gives its residents unmatched community amenities. There over 17 miles of hike and bike trails and plenty of open green space. Belterra has its own 9.5 acre recreation center with workout facilities, 2 resort style pools, barbecue areas, basketball courts and multi-use fields. They also have an Event Director to plan weekly activities for residents.
At the entrance to the neighborhood, you'll find a Sky Cinema where you can catch the latest movies while enjoying a meal. Although the community does a great job of providing all these amenities at your door step, Belterra is within a short drive to the entertainment districts of Downtown Austin, 20 minutes from Pedernales State Park, less than and hour to Enchanted Rock State Park and an hour away from the charming town of Fredricksburg.
Kids enjoy the Austin Zoo, which is located off 71 not too far from Belterra. There you'll find big cats, bears, birds, primates, reptiles and even some domestic animals. It's not your traditional zoo, but definitely a fun time for the kids.
The adults might enjoy the wineries, distilleries and breweries that occupy the area around Belterra. Brands like Deep Eddy, Frog Pond, Dripping Springs Distilling Company, Treaty Oak and Desert Door have tasting rooms and outdoor seating and others even have food trucks. As for wineries you have Duchman, Bell Springs, Driftwood Estate, Fall Creek Vineyard and Salt Lick. These are all within a few minutes drive from Belterra, so it makes a perfect afternoon. Scroll down to continue reading our Belterra neighborhood guide.
Places to Eat Near Belterra
With the build out of the commercial development at the entrance to Belterra, residents have many more choices when it comes to eating out. Our favorite pizza in Austin, Pieous, moved to the Belterra development. They have fantastic pizza, salad and pastrami sandwiches. And, their baked goods are outstanding as well. The Switch BBQ is another solid choice. They are known for their bar be cue. And, their sides are pretty good as well. Spoon + Fork Kitchen is known as one of the best Thai restaurants in Austin.
The original world famous Salt Lick Bar-B Que is located just a few miles from Belterra. You can smell the mouth watering barbeque as soon as pull into the parking lot. Salt Lick is always a must for out of town guests. You can bring your own favorite beverage, listen to live music and have some of the best Bar-B-Que in Texas. Nutty Brown Cafe and Amphitheatre draws in a crowd form all over Austin. It is one of the best venues to listen to live music and brings in acts from all over the world. The food is fantastic and serves classic tex-mex, burgers, seafood, steak and their famous chicken fried steak. They're relocating to Round Rock next year, so get your fill of this now. If you're a fan of Trudy's Tex-Mex, plans are to build a multi-deck restaurant, bar and live music venue. If you're looking for a quick bite near home, check out Hat Creek Burger, Jersey Mike's, Chick-fil-A,290 West Bar and Grill or Aroi Thai Cuisine.
Coffee Near Belterra
There are not a lot of coffee shops near Belterra residents, but the ones that are nearby are some of the best in town. The closest Summermoon is one of Austin's favorite local coffee spots. Try their moon milk next time you are in. But, don't ask for the recipe because it's a secret! Jolt Coffee is another local favorite, as well as Austin Java, which is half way to Dripping Springs. If you're looking for a chain, try Dunkin' Donuts that just went in at the Belterra commercial development.
Where to Work Out – Gyms Near Belterra
Belterra has a nice gym inside their community rec center. The gym has treadmills, Precor machines, weights and a lap pool. The community also has 17 miles of hike and bike trails throughout the community. If you prefer Crossfit, try 737 Crossfit located just outside the neighborhood. You can also join the Polo Tennis and Fitness Club, one of Central Texas' premier Tennis and Fitness facilities with numerous court, a 3-level pool, and a full gym with spa. If you're looking for something more traditional, try the new Gold's Gym at the entrance to the neighborhood. They have plenty of cardio machines, barbells, weight machines and dumbbells and group fitness classes. More of a martial arts person? JJ Machado Austin Jiujitsu is just a few minutes east of Belterra. There are two black belt instructors that keep the training and instruction diverse. Tapout Fitness is a cross between high intensity interval training and martial arts. There are traditional boxing classes, martial arts classes, circuit training, boot camps and even personal training if you want a more one on one experience. Thanks for reading our Belterra neighborhood guide.
Belterra Sold Data – What Belterra Homes Actually Sold For
What sold recently in Belterra and for how much? Where can I find pictures of homes that actually sold? How many days does it take to sell a home in Belterra? How many homes are currently for sale in Belterra? What's the median sold price in Belterra? What does the 90 day historic market trend look like in Belterra? How's the Belterra market trending? All of these questions (and more!) can be answered on our Belterra Sold Data Report.
Southwest Austin Realtor Specializing in Belterra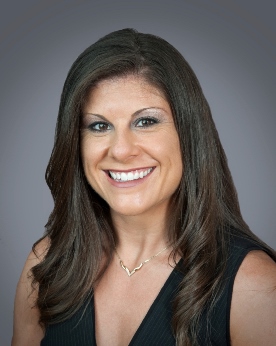 Rebecca Jacks and Raymond Stoklosa are Southwest Austin Realtors specializing in Belterra homes. Whether you're looking to buy or sell a home in Belterra, Rebecca and Raymond know the area well and have the experience and tools necessary to make your next real estate transaction stress free. For more info about who we are and how we work, check out Buying a Home in Belterra and Selling a Home in Belterra.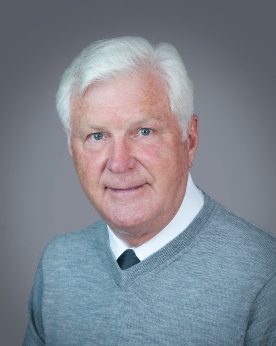 Contact a Southwest Austin Realtor Specializing in Belterra